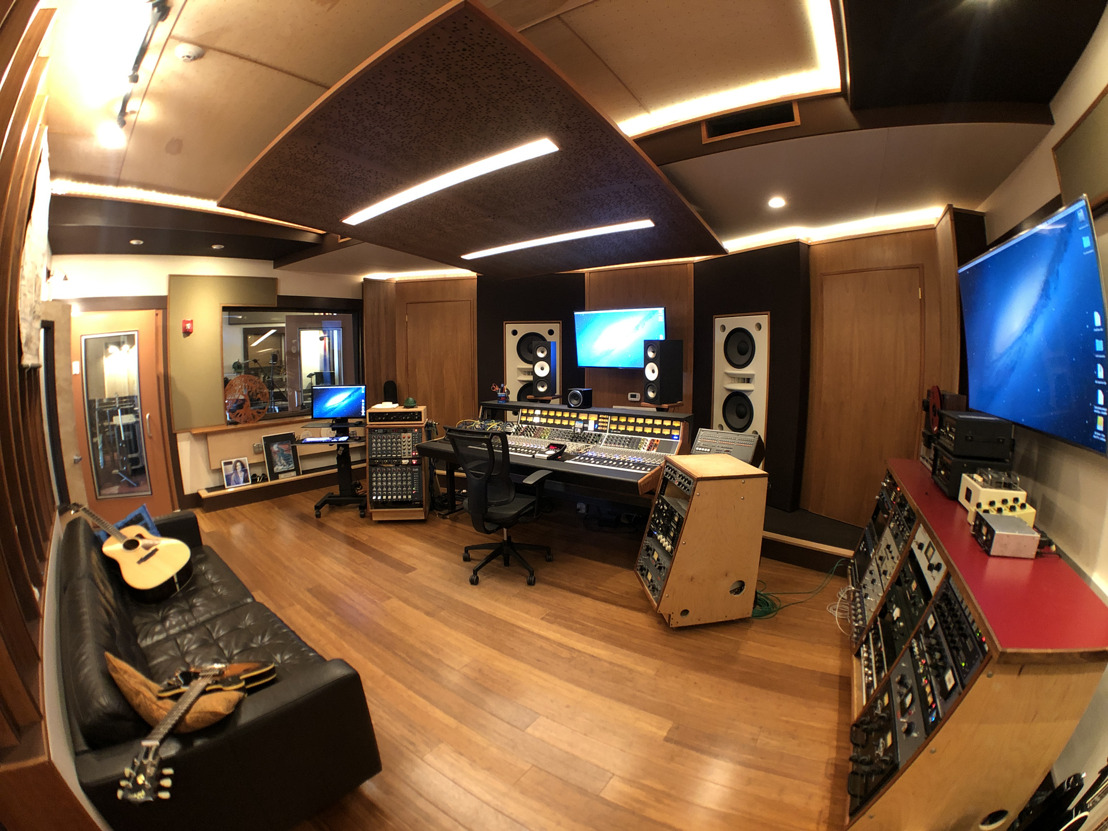 Beijing To Boston - WSDG Studios Span The Globe
Signature Design Continues To Enjoy High Profile Visibility
NEW YORK: Having achieved a 50-year milestone as a pioneering recording studio designer/acoustician, WSDG founding partner, John Storyk continues to see a growing global demand for studios that reflect the twin pillars of his career . . . Exceptional acoustics and extraordinary aesthetics. ​ Two recently completed projects at different ends of the earth provide resounding examples of both categories.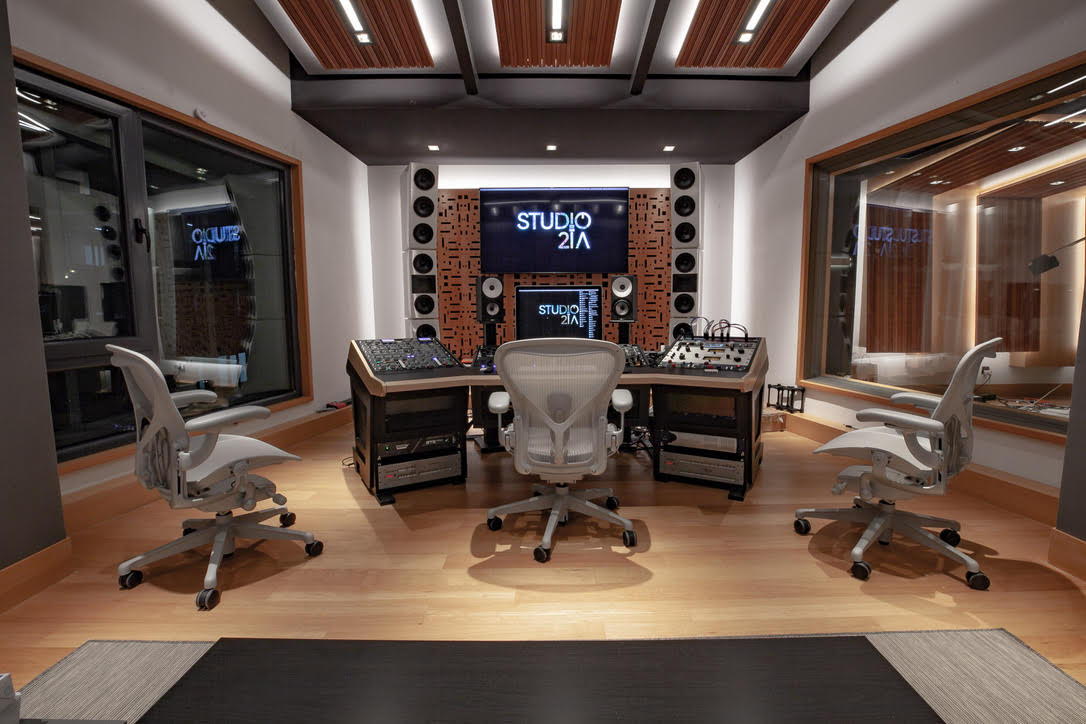 A multi-talented recording and mixing engineer TC Zhou has enjoyed continued success since founding his original recording studio in Guangdong Province, China in 2003. As his career flourished, Zhou expanded and updated his facility to meet increased demand. A move to Beijing in 2007 underscored his needs for a more highly sophisticated facility. Intrigued by WSDG's reputation for designing world-class studios Zhou initiated a deep collaboration with the Walters-Storyk Design Group's global creative team.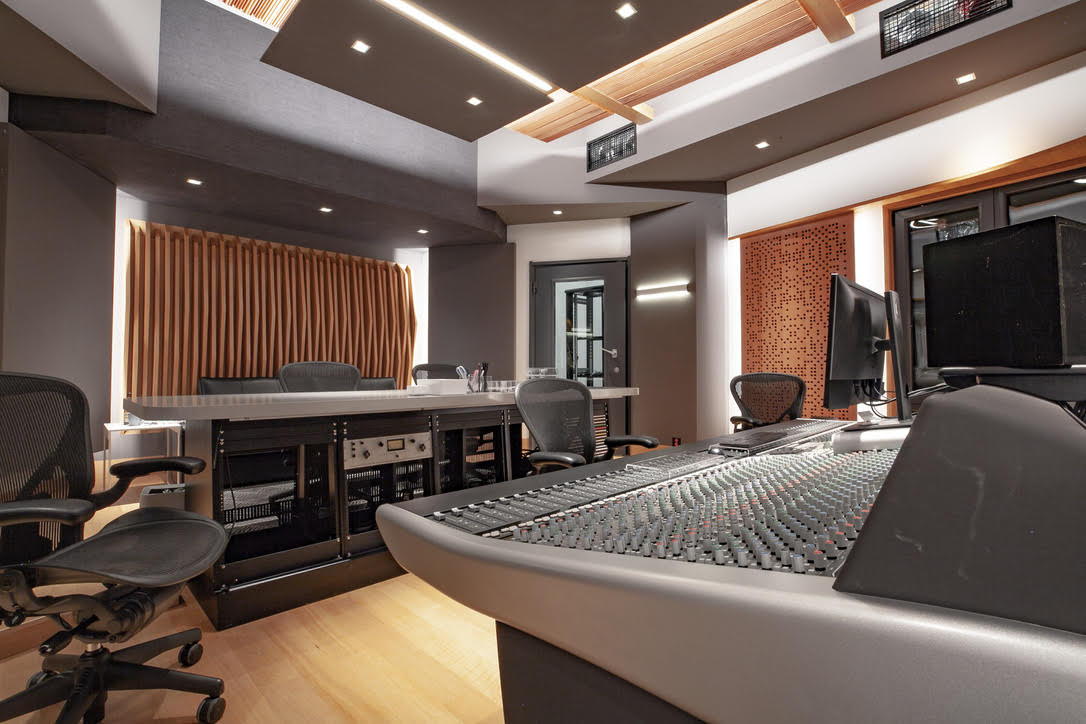 The recently completed 1700 square foot complex is situated on the 2nd floor of a contemporary two-story building within the tree-lined Jin Tian Industry Park, an "embassy area" for new media-driven TV and film production in Beijing. Studio 21A is designed to accommodate a myriad of audio production and post-production tasks. Primary elements include CR A, a 324 square foot Mastering Suite, a 230+ square foot Live Room, a spacious 330 square foot Control Room B and a 170 square foot Vocal Booth. Anticipating client and artist comfort requirements, the studio also features a centrally located 157 square foot lounge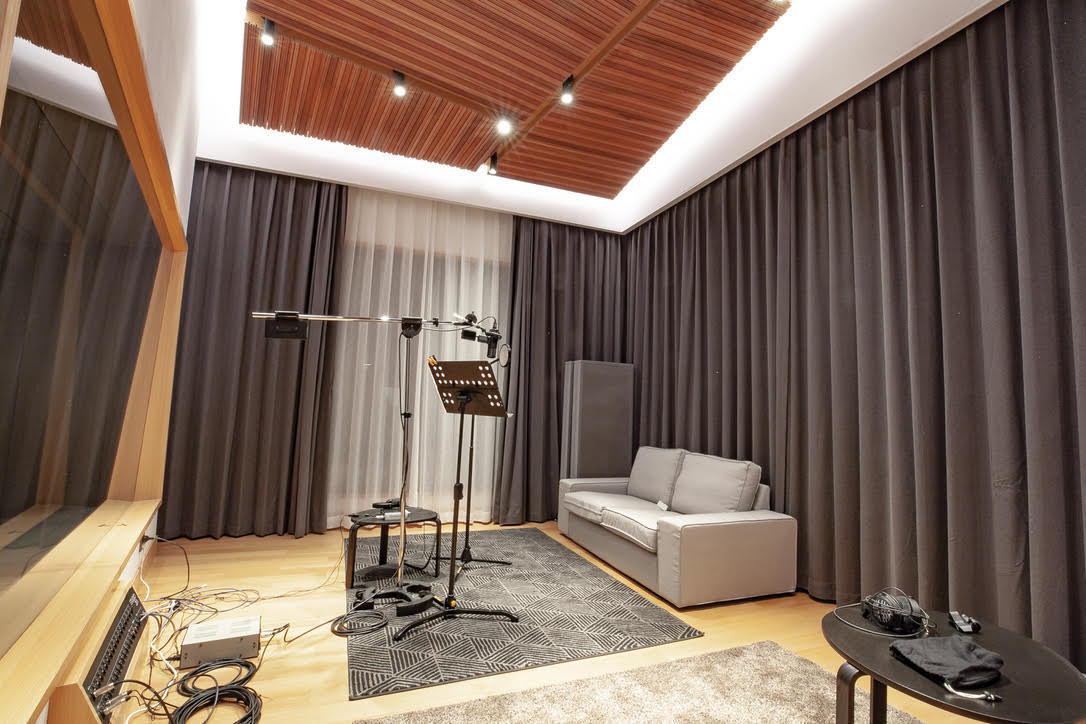 "Over the past 16 years I have developed an extremely talented team of producers, engineers and technicians which we call TC Faders," Zhou says. "This technical production team is an extremely valuable element in the studio's on-going success. As we continued to create hit records, we knew the time had come to build a world-class studio. We were familiar with WSDG's reputation for designing major studios around the world including the amazing Village Studio in Guangzhou for top recording star Hins Cheung, and we were extremely pleased when we found them interested in working with us."
On The Other Side Of The Globe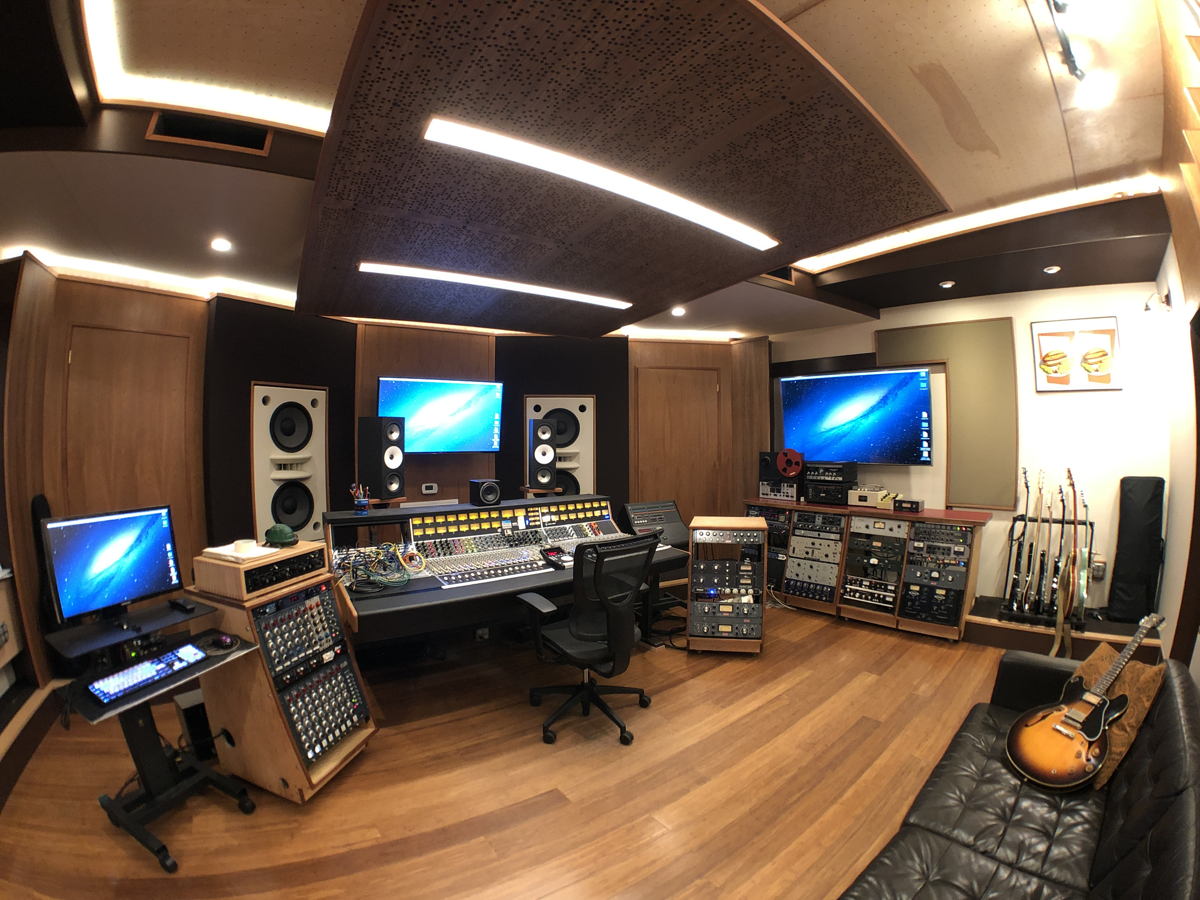 Half a world away, recording industry gear guru, serial entrepreneur and long-time Boston-based studio owner PK Pandey and original founder, Craig Riggs shuttered the initial Mad Oak Studios in 2012 when the building owner decided to monetize the property. A search for new quarters produced a desirable building site, but archaic zoning and construction ordnances kept the project on hold until 2015 when new mayor Marty Walsh arrived on the scene and put Mad Oak on the fast track. WSDG has created studios for Aerosmith, the Boston Symphony Orchestra, and the Berklee College of Music, but Mad Oak marks the firm's first Boston-based commercial studio.
"Studio design is complex work, and while most of our clients are knowledgeable about technology and acoustics, few have PK's encyclopedic hands-on expertise," WSDG COO/PM Joshua Morris remarked. "Consulting with him and Craig Riggs on Mad Oak was a text book example of teamwork. We had productive conversations on every aspect of Mad Oak, from technology to acoustic treatments. In fact, one of Craig's best suggestions was to repurpose a whitewashed barn wood diffusor that had contributed significantly to Mad Oak's original signature sound. He suggested we modified the unit with a rigid, inch-deep frame for a stretched acoustical fabric insulation treatment that further enhanced its effectiveness. It looks great, and it does a terrific job in-fine tuning the room."
"Boston's thriving indigenous live music community has been underserved by a short list of existing studios," Pandey says. "Our first Mad Oak enjoyed a healthy run for over 11 years. Many of our original clients are still here, and a number of new artists are now in residence. We began hosting sessions even before the studio was completed, with clients ranging from Chris Robinson of The Black Crowes (with Joe Perry of Aerosmith), Shadow Party and Magnetic Fields. Word is already out that we're ready to rock."

"Mad Oak is a gem," John Storyk concludes. "We incorporated a number of design elements that we pioneered for such major studios as the Berklee College of Music's 160 Massachusetts Ave. complex and Ann Mincieli's Jungle City. PK's business model is geared to providing a cost-effective recording option to local musicians. And, in their effort to promote Boston's wider studio community, he, Craig Riggs and Benny Grotto are happy to recommend other studios to artists when they can't accommodate dates due to booking conflicts. That's a terrific attitude."