MAD OAK HOMECOMING AS BOSTON'S 1st WSDG COMMERCIAL STUDIO
AES BOOTH # 440: Recording industry gear guru and long-time Boston-based studio owner PK Pandey had to close his original Mad Oak Studios in 2011 when the building owner decided to monetize the property, but Pandey was committed to re-establishing its position as one of Boston's coolest and most popular studios.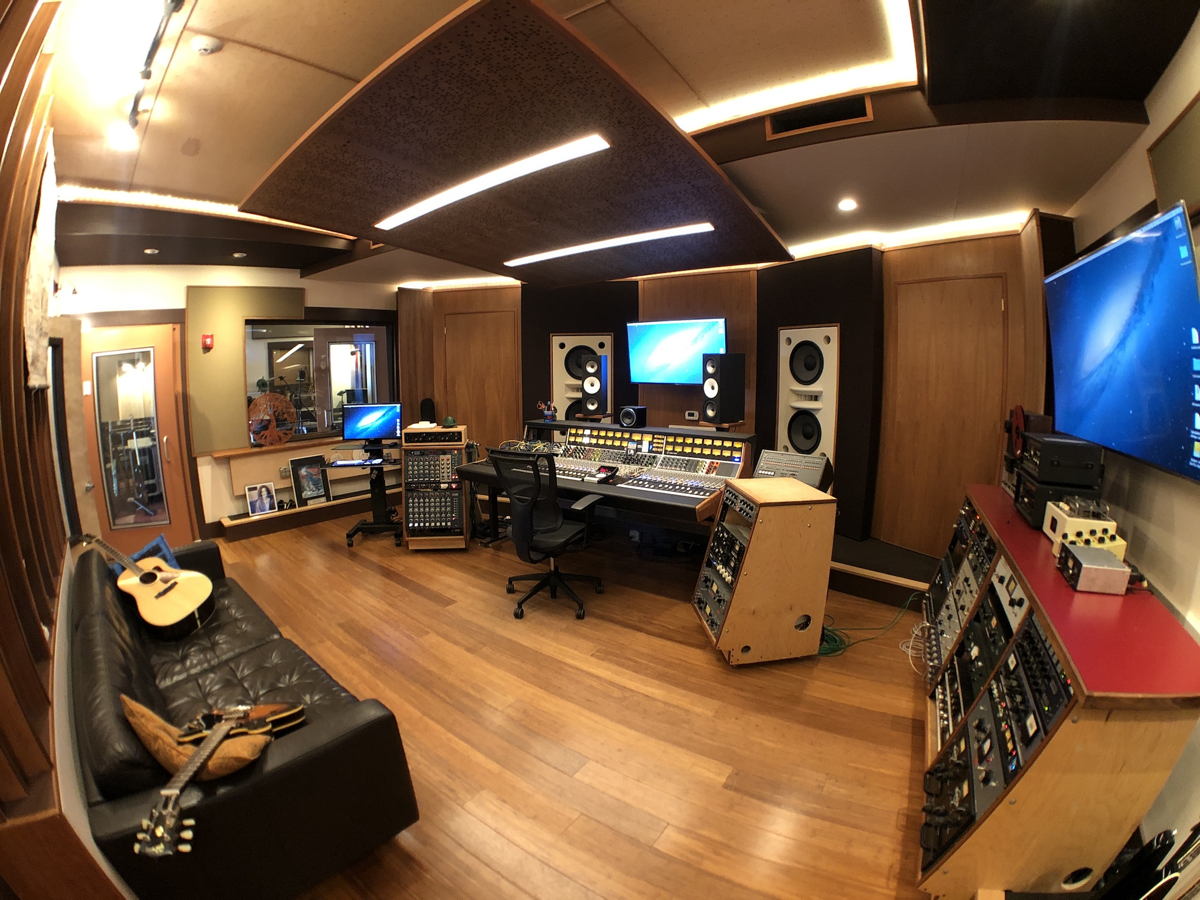 "I've enjoyed a long-term working relationship with WSDG,"  Pandey explains. "I collaborated with them on Miami's Dream Asylum, New York City's Jungle City Studios, Paul Epworth's Church Studios in London and many other projects via my AVN Systems, pro audio/video design/integration firm. WSDG was the only design firm I considered for our new facility. My partner, Benny Grotto, who had been head engineer/house producer for the original Mad Oak, and I worked closely with architect/ acoustician John Storyk and WSDG project manager, Joshua Morris to create a 1000 sq. ft. studio that would genuinely rock Boston's recording scene."
"Boston's indigenous live music community has been waiting for a studio of this caliber," WSDG co-founder John Storyk says. "With a 500 sq. ft. Live Room and equally spacious 500 sq. ft. Control Room, Mad Oak provides an ideal space for live band sessions." The studio boasts custom built, large format, Symphonic Acoustics monitors, an API 1608 32 Channel Console, a Studer 827 Pro Tools HDX and Burl Audio converters. Mad Oak also offers many reverbs, vintage mics, ample outboard gear, and a rare Neve module. We're extremely proud to have been associated with this project."
Howard Sherman Howard Sherman Public Relations