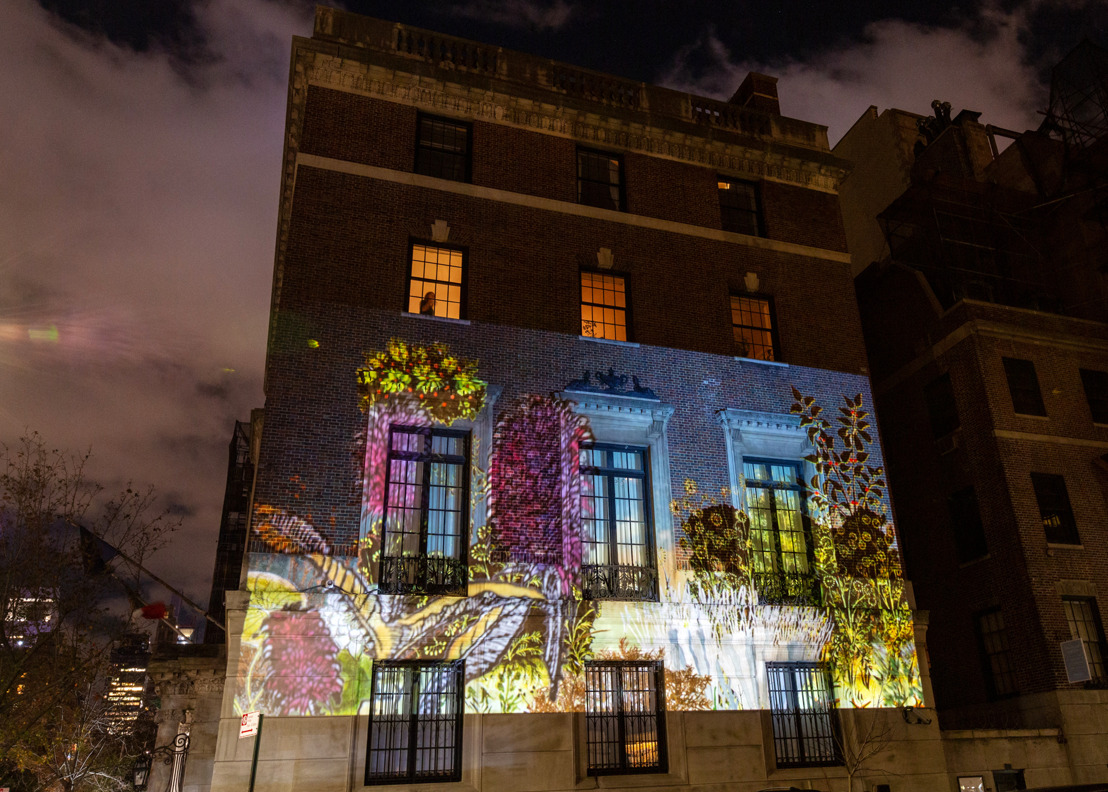 Magazzino Italian Art Presents 'Unrelenting' with WSDG
Architectural acoustic consulting and design firm partners with gallery and Consulate General of Italy for dazzling display in city streets
NEW YORK, NY – Magazzino Italian Art has built a reputation as one of the premier destinations in the United States for showcasing the past, present, and future of Italian visual art. The gallery recently partnered with the Consulate General of Italy and the NYC Mayor's Office for International Affairs for a special presentation of 'Unrelenting' — a multimedia work created by artist Francesco Simeti – that was screened on the Consulate building itself for the public to view from a safe distance. In order to bring the piece to life with the proper technical expertise, Director Vittorio Calabrese turned to frequent partners and Hudson Valley neighbors architectural acoustic consulting and A/V integration firm WSDG.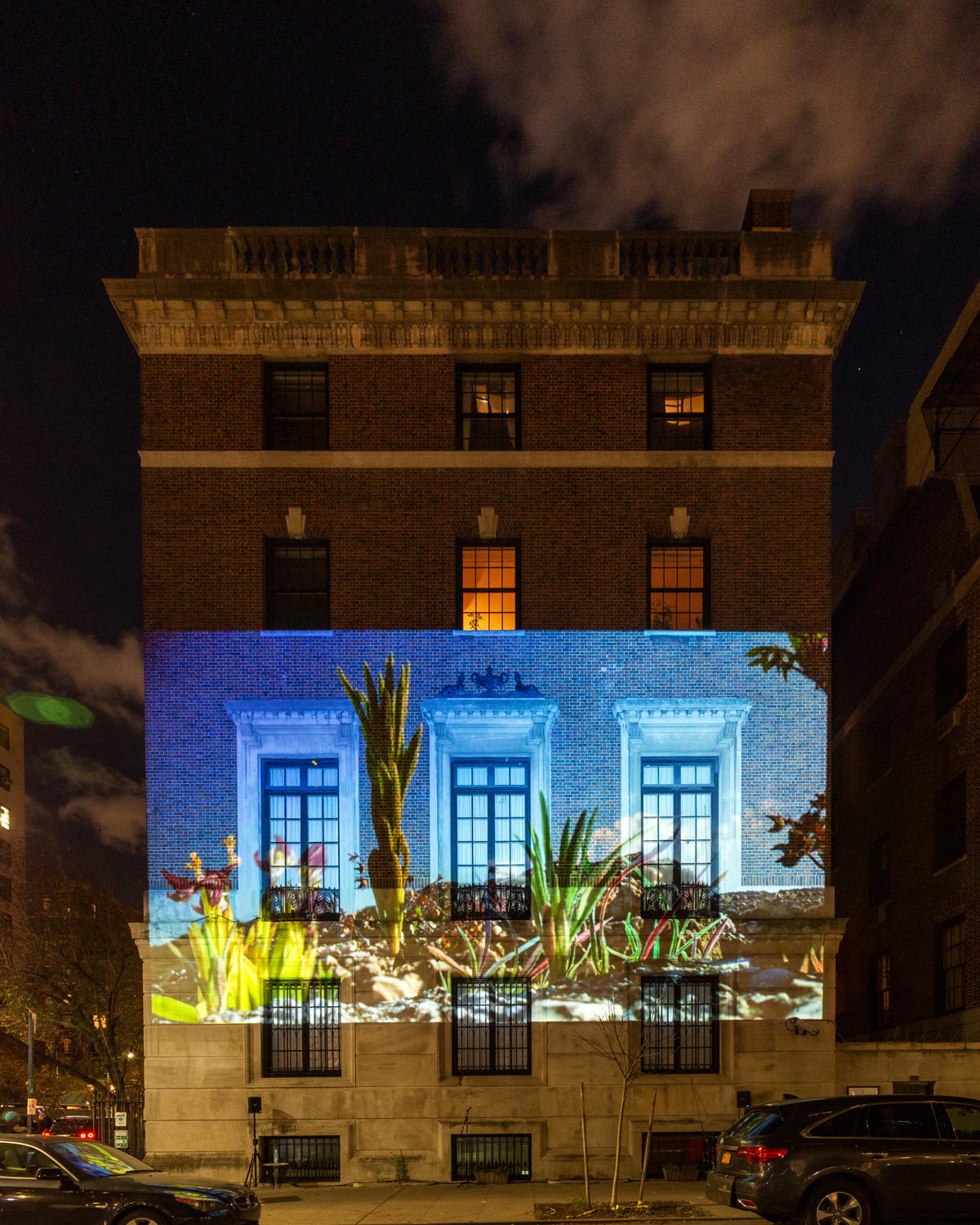 Arts in the open
The gallery's relationship with WSDG dates back to 2017 when they retained the firm's services to optimize the acoustics and A/V setup of their outdoor screening space, which has allowed the gallery to showcase a variety of arts and culture programming for its patrons. When the COVID-19 pandemic shuttered Magazzino's annual summer film screening series which normally took place in this space, Magazzino called on WSDG again to help implement a socially distanced drive-in theater setup that enabled the screenings to continue. For 'Unrelenting', the museum partnered with the Consulate and the NYC Mayor's Office for International Affairs for a public screening on the streets of New York City that would utilize the Consulate building itself as the canvas for the film screening, and also allow passersby to enjoy the presentation in a safe and distanced manner.  
"Francesco Simeti's video work explores the tension between the built and the natural world, something that has become even more apparent within the last year," explained Calabrese. "We were thrilled to present the work this summer in our exhibition Homemade and screening the film in this expanded format added significance to an incredibly powerful work."
"We brought WSDG onto the project at its inception. Their technical knowledge proved essential in our efforts to present Francesco Simeti's film Unrelenting on the exterior of the Consulate General of Italy in New York. They did extensive research and worked alongside our team to ensure the integrity of the artwork's visual impact."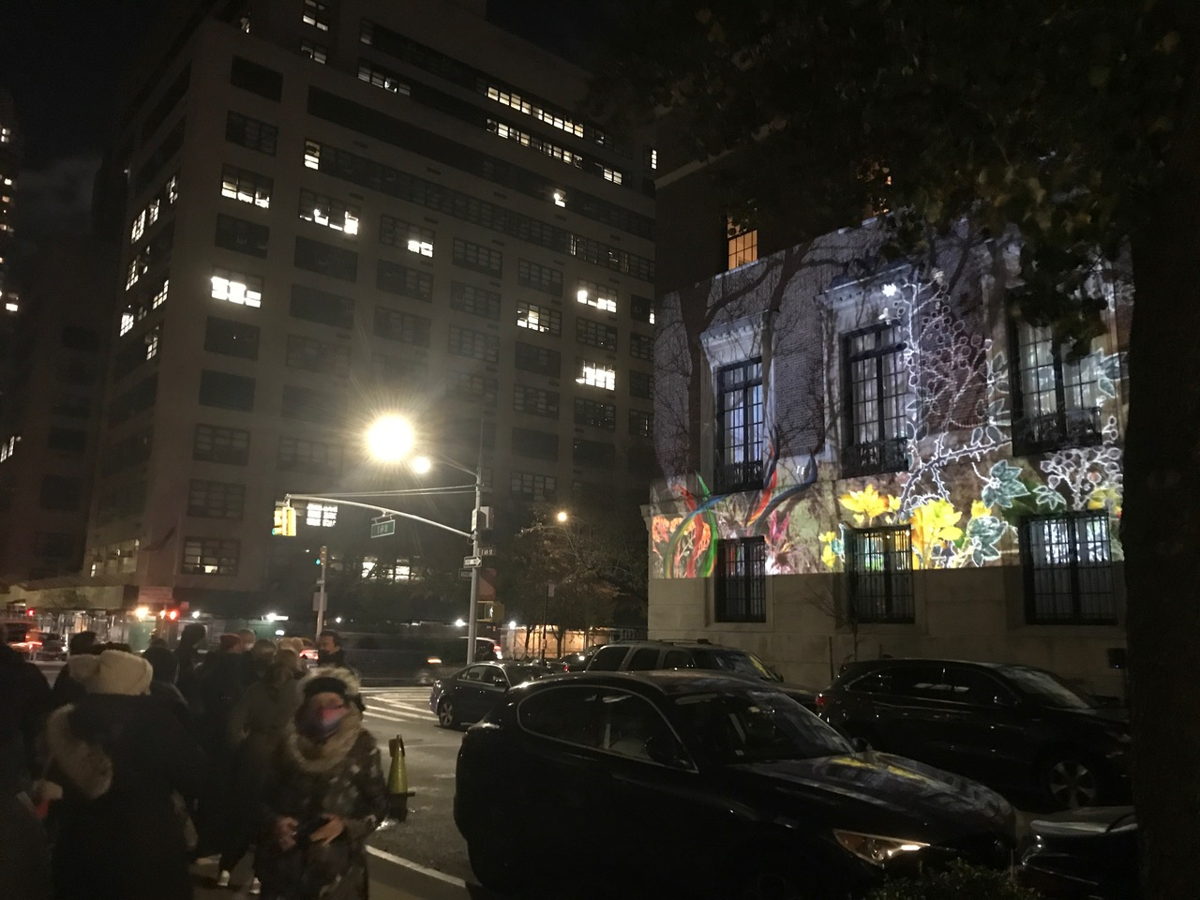 Reclaiming public space
WSDG Project Manager Pietro Gennenzi oversaw the technical and coordination aspects of the project. Having designed the systems for Magazzino's previous outdoor events, he knew exactly what would be required to make the event translate on the grand scale necessary. "We had to ensure that we had equipment that was powerful enough to project the image on the building with clarity," he said. "At the same time, we also wanted to make sure that we could do this from a safe distance so as not to interfere with foot traffic and also ensure the safety of those walking by and viewing the presentation."
For the screening, he utilized a powerful Christie projector that delivered a crisp 40x26ft image on the front of the building, as well as a pair of Bose speakers for the presentation's audio. Although it would have been easier to project the work onto a projection screen, Gennenzi said that doing so on the building itself added meaning to Simeti's work. "The piece is about how nature has 'reclaimed' human spaces since the pandemic started," he explained. "Using a screen would have diluted that essence and seeing it on the building like this was very striking. When people passed by, they had to really stop to take it all in."
"As a lifetime New Yorker, it's heartening to see meaningful art displayed on our streets, especially at this time when we need bold work that challenges our preconceptions," said WSDG Co-Founder John Storyk. "We were honored to collaborate with Magazzino and the Consulate General of Italy and we look forward to future opportunities to showcase the arts in unique ways."
For more information about Magazzino Italian Art, please visit: http://magazzino.art/
For more information about WSDG, please visit: http://www.wsdg.com/
ABOUT WSDG, LLC
For over 50 years, acoustic consulting and A/V integration firm WSDG has designed nearly 3,500 media production facilities worldwide and counting. Projects range from Jimi Hendrix's Electric Lady Studio and Jazz at Lincoln Center in New York, to broadcast facilities for The Food Network, CBS and WNET, over 20 teaching studios for The Art Institutes, and corporate clients such as Sony, IBM and Novartis. Recent credits include Jungle City in New York, The Church Studios in London, private studios for Green Day, Jay-Z, Bruce Springsteen, Alicia Keys, Jack Antonoff, J Cole, Harry Connick Jr., and Academy Award-nominated film composer Carter Burwell. WSDG has collaborated with such noted architects as Frank Gehry, Philippe Stark, Rafael Viñoly, Santiago Calatrava, Grimshaw, and Norman Foster. An 11-time winner of the prestigious pro audio NAMM TEC Award for outstanding achievement in Acoustics/Facility Design, WSDG maintains U.S. offices in New York, Washington, DC, San Francisco and Miami and global offices in Barcelona, Basel, Berlin, Belo Horizonte, Buenos Aires, Guangzhou, Mexico City and Mumbai.

Steve Bailey Public Relations, Hummingbird Media
Howard Sherman Howard Sherman Public Relations