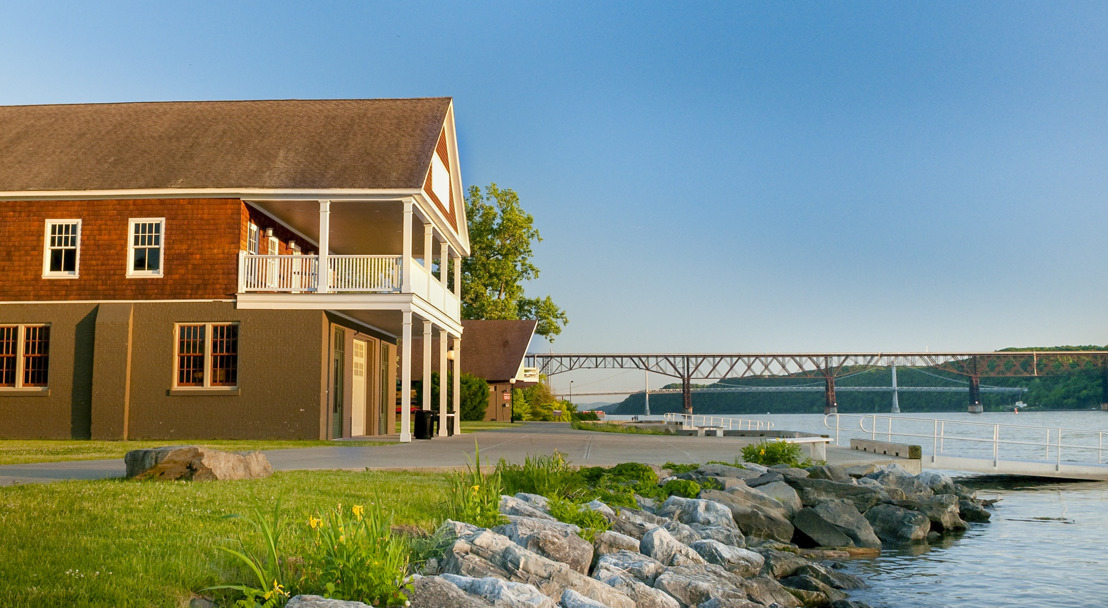 Marist College Cornell Boathouse Reborn with Finishing Touches from WSDG
Global architectural acoustic consulting firm provides crucial acoustic facelift to historic 'Regatta Row' fixture
Poughkeepsie, NY, October 4, 2021 — For over a century, the Cornell Boathouse has been a fixture of the Hudson River's famous 'Regatta Row' — home to the premier college rowing events of the early to mid-20th century. Marist College acquired the boathouse from the city of Poughkeepsie in 1977 and launched an extensive renovation program in 2004 to restore it to its former glory and, updating it to serve as a community gathering place for both campus and city events. This original renovation provided a stunning conversion of the building's second floor and to everyone's surprise, the space quickly became one of the premier meeting rooms on the campus. As the site gained popularity as a meeting space however, it became apparent that the boathouse's acoustics did not provide the required intelligibility that today's conference and presentation spaces require. Marist College engaged global architectural and acoustic consulting firm WSDG (Walters-Storyk Design Group) to solve these acoustic issues while at the same time respecting the exceptional aesthetics of the space.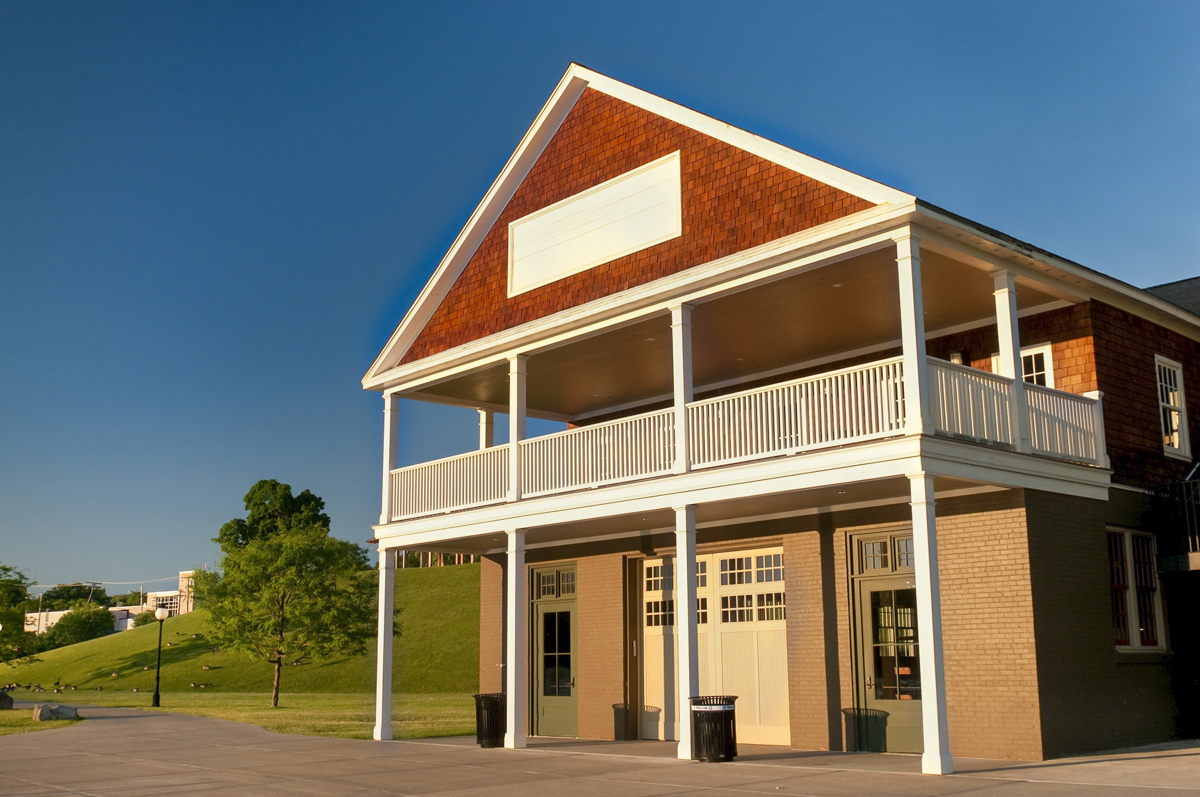 Keeping the legacy of 'Regatta Row' alive
​Originally built in 1890 alongside its sister boathouses from The University of California, the University of Washington, and the University of Wisconsin, The Cornell Boathouse has become a point of pride for Marist College and a living monument to the cultural history of the Hudson River. The primary goal behind its renovation was to configure it to serve dual purposes, both as a functional headquarters for Marist's current rowing teams and as a community events center that would be open to both the campus and the city of Poughkeepsie. "It's become an important location for the community because of its location in Long View Park," explained Marist's Director of the Physical Plant, Justin Butwell. "We're proud to share this space with the community, so when we approached this renovation, we wanted to ensure that it would be both functional and beautiful."
Key to making the space more functional was addressing its acoustic character. With high ceilings and hardwood interiors, the boathouse's interior echo and reverberation had a negative impact on speech intelligibility, making it difficult to hold events within the space. Seeing this as an issue that seriously compromised the boathouse's accessibility and usefulness, WSDG was engaged to address the issue. "We have a love for historic architecture at WSDG, and have become adept at designing acoustic solutions that preserve these wonderful spaces," said WSDG Founding Partner, John Storyk. "I had actually attended a few functions in the space and often had noticed myself that the room's acoustics did not match its architectural magnificence."
Simple and elegant results
​Storyk and WSDG Partner, Project Manager, Jonathan Bickoff immediately began exploring options for solving the boathouse's acoustic problems. Fully understanding the historic weight of the project, they knew that the acoustic solutions required for the boathouse would have to be undetectable to the naked eye in order to preserve its singular look and feel. "We're always conscious of maintaining the original architecture and aesthetics as much as possible in projects such as these," Bickoff explained. "Therefore the challenge -- and fun -- for us, is designing solutions that can be as invisible as possible while still achieving our design goals."
In this case, the 'invisible' solution was built into the boathouse's ceiling. Determining the ceilings' long wooden planks as a principal cause for the acoustic problems, the WSDG design team recommended replacing them with slatted / perforated acoustic wood paneling that would retain the natural character of the room while drastically reducing its reverberation time. The team carefully matched the paneling to the existing wooden ceiling, so that once it was installed it was virtually indistinguishable from the previous configuration. "The new ceiling treatment was very effective at reducing the reverberation time of the room while improving the all-important speech intelligibility standards.," Bickoff said. "It was a simple and elegant solution that has optimized the room for Marist College's ongoing event planning needs."
That impact was immediately felt by Marist College leadership when the work was completed. Upon visiting the space once the treatments were installed, Butwell says that the only indication that anything had changed was how the room sounded. The college is now eager to reopen the boathouse for event programming. "It's truly a far superior events space today than it ever was," he said. "We knew WSDG would treat this property appropriately and we were immediately pleased with the results of their work."
"It was remarkable how noninvasive the treatments were," he continued. "Everything looks exactly as it had before, but it sounds incredibly better. We couldn't have been more impressed."
"We enjoy the opportunity to work on legacy projects like the Cornell Boathouse and are delighted to contribute to their continued longevity and relevance," said Storyk. "We're proud of the impact our expertise will have for Marist College and the larger Poughkeepsie community."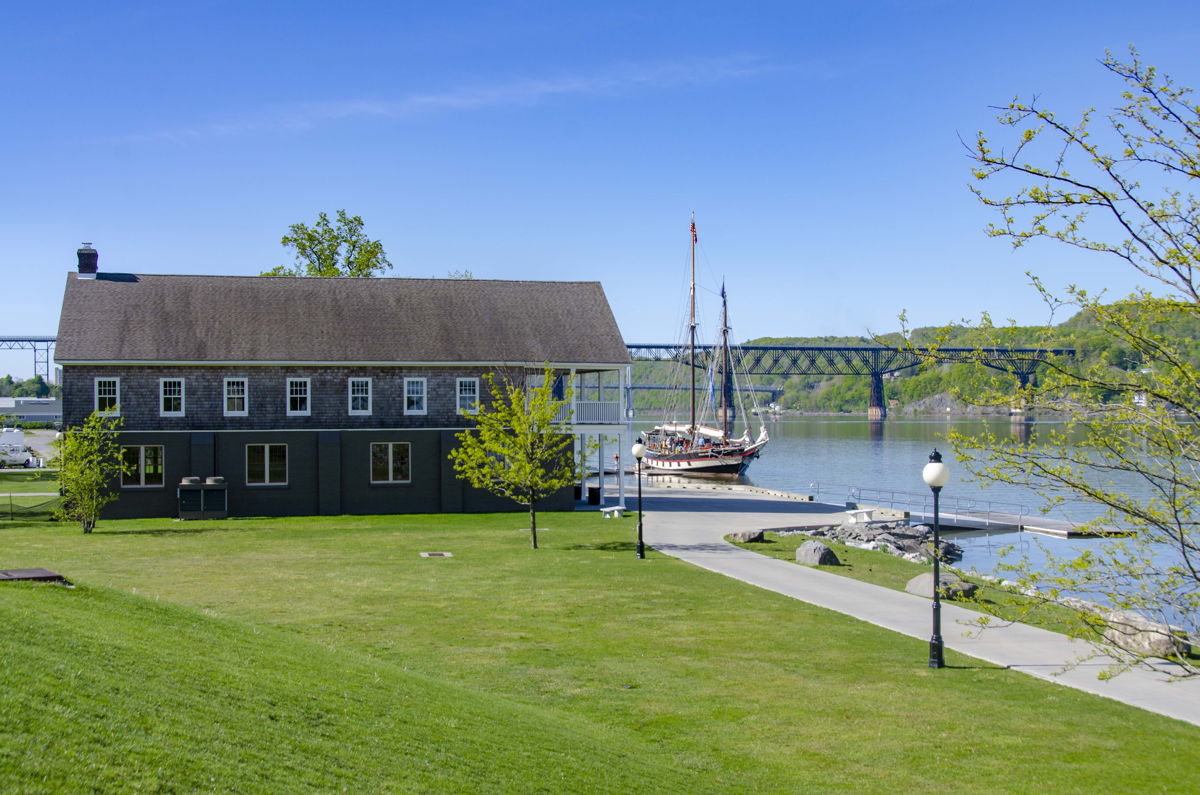 All photos credited to Carlo deJesus/Marist College.
For more information about Marist College, please visit: http://www.marist.edu/
​For more information about WSDG, please visit: http://www.wsdg.com/
ABOUT WSDG, LLC
​For over 50 years, acoustic consulting and A/V integration firm WSDG has designed nearly 3,500 media production facilities worldwide and counting. Projects range from Jimi Hendrix's Electric Lady Studio and Jazz at Lincoln Center in New York, to broadcast facilities for The Food Network, CBS and WNET, over 20 teaching studios for The Art Institutes, and corporate clients such as Sony, IBM and Novartis. Recent credits include Jungle City in New York, The Church Studios in London, private studios for Green Day, Jay-Z, Bruce Springsteen, Alicia Keys, Jack Antonoff, J Cole, Harry Connick Jr., and Academy Award-nominated film composer Carter Burwell. WSDG has collaborated with such noted architects as Frank Gehry, Philippe Stark, Rafael Viñoly, Santiago Calatrava, Grimshaw, and Norman Foster. An 11-time winner of the prestigious pro audio NAMM TEC Award for outstanding achievement in Acoustics/Facility Design, WSDG maintains U.S. offices in New York, Washington, DC, San Francisco and Miami and global offices in Barcelona, Basel, Berlin, Buenos Aires, Guangzhou, Mexico City and Mumbai.

Steve Bailey Public Relations, Hummingbird Media
Howard Sherman Howard Sherman Public Relations