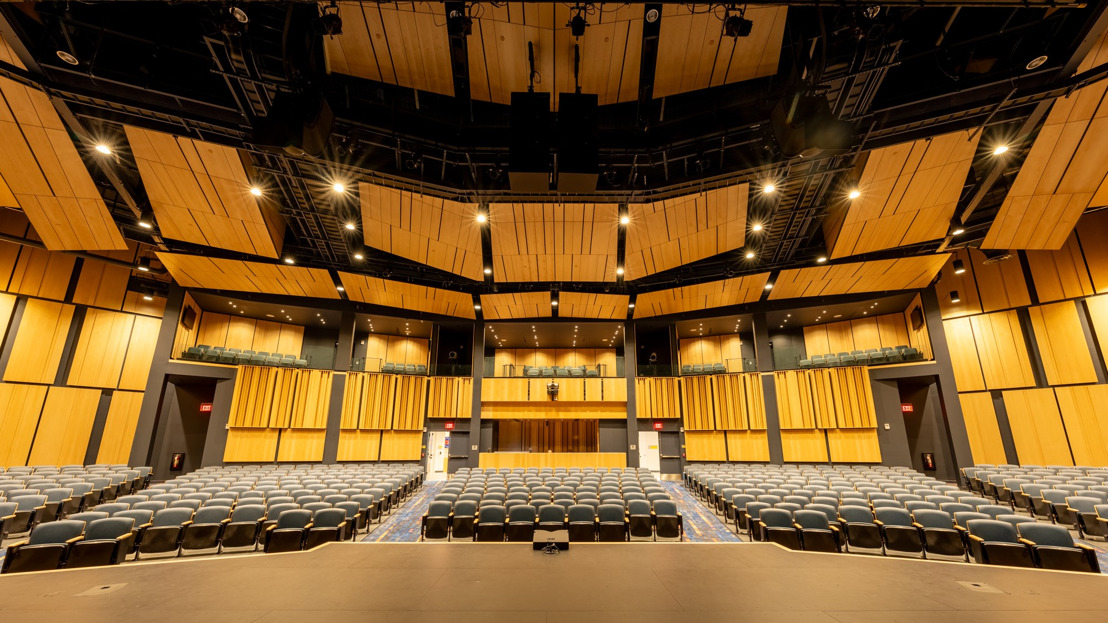 Montgomery County Community College Returns To WSDG for Bold Redesign of Blue Bell Campus Theater
60-Year-Old College Enters New Era as Montco Cultural Center
Montgomery County, PA — Founded in 1964, Montgomery County Community College, has provided over 90,000 alumni with exemplary, affordable, accessible educations. ​ Acknowledged as one of this country's most technologically advanced community colleges, MCCC has completed a significant renovation of its Science Center, and the creation of a state-of-the-art theater as the focal point of that building. ​ Spillman-Farmer Architects was retained to design and supervise the Science Center restoration, ​ WSDG (Walters-Storyk Design Group) was awarded the design commission for the acoustic, audio, rigging, lighting and video systems design and the total reconfiguration of the original space into a newly imagined, ultra-modern 563-seat theater.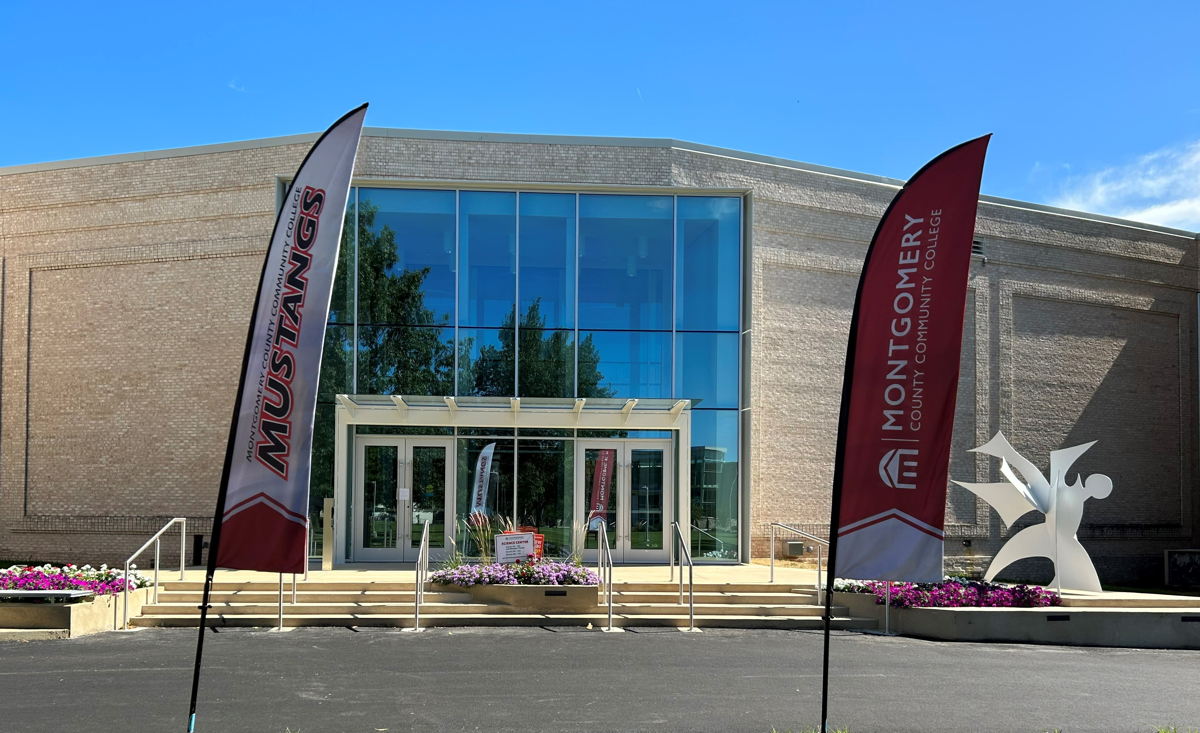 The Renovation
​The ambitious "gut-renovation" of the MCCC Science Building and the theater construction commenced in 2019 just as COVID threw the entire planet into unanticipated chaos. ​ Thanks to WSDG's extensive experience in remote global design collaboration, company Partner/Director of Production, Romina Larregina, was able to coordinate the effort to generate detailed plans for every facet of the handsomely redesigned theater. ​ A comprehensive demolition, renovation and reconstruction work schedule was launched, and the project moved into high gear in 2020.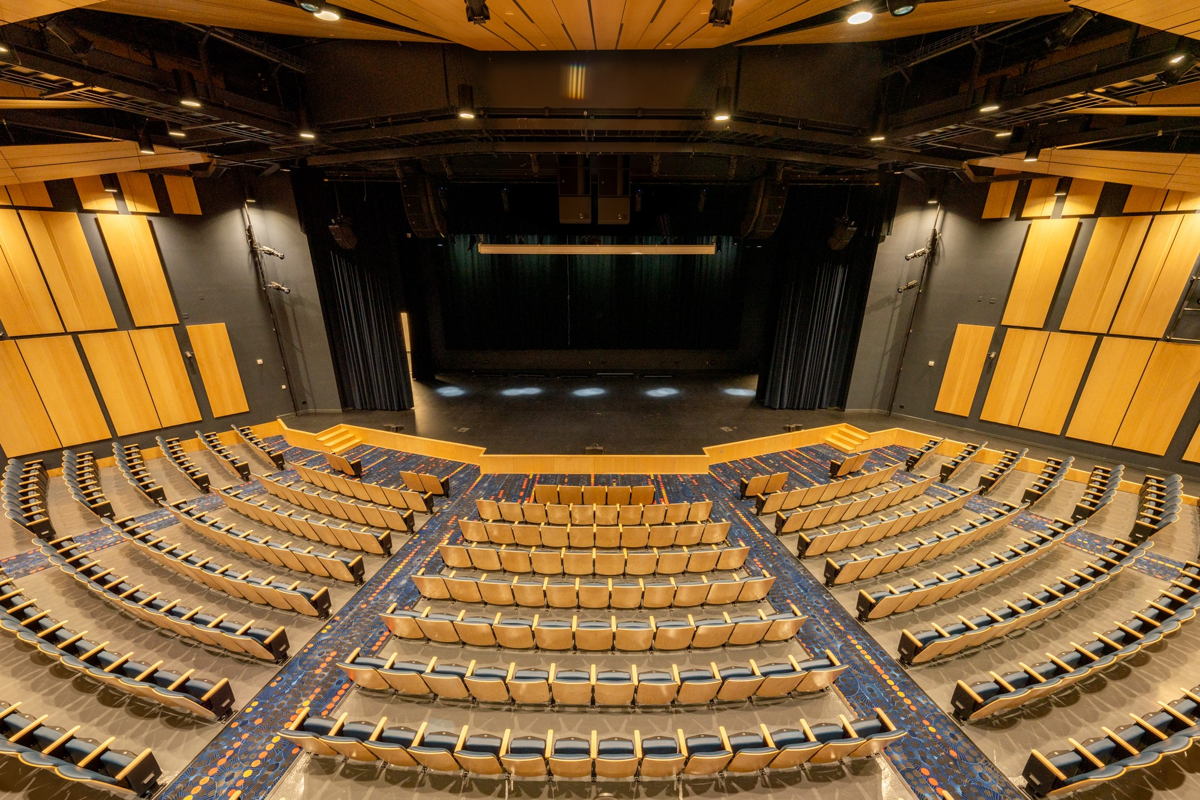 The new theater represents the primary element of this impressive transformation and was swiftly identified as the anchor for the entire rebranding program for MCCC's Arts and Culture Departments as the Montco Cultural Center. WSDG submitted a plan to reconfigure three smaller contiguous lecture halls into the newly imagined 563-seat theater (63 at the new balcony – 500 in the main auditorium). ​ Creative planning sessions for the previously non-existent balcony led to a cost-effective salvaging proposal for transforming an existing flexible catwalk into a hybrid infrastructure that now serves as the skeleton for the new balcony.
WSDG Project Manager/Systems Designer Sergio Molho reports that the redesigned theater was conceived as a multi-purpose venue capable of facilitating live theatrical performances concerts and lectures, as well as screenings of films and educational videos on projection screens both hung from the ceiling and mounted in front of the stage. ​ The project was completed in the spring of 2023 and has quickly earned its place as a focal point for campus and community activities.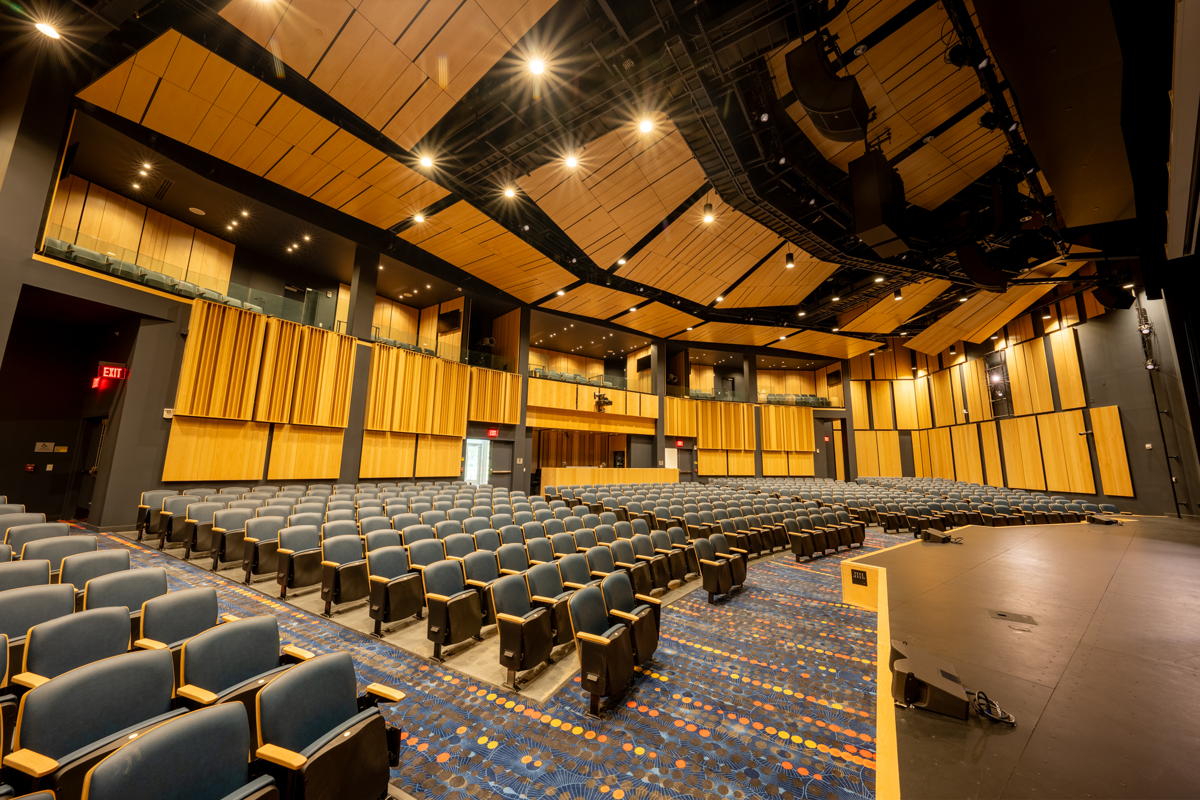 The Acoustic Perspective
​"When I consider the architecture involved, I think the biggest change was the acoustical direction the architects were taking. ​ That was changed early in the design phase," said Celeste Schwartz, Vice President, MCCC Pottstown Campus, Information Technology and Institutional Effectiveness, who oversaw the construction of the theater project. ​
David Ivory, MCCC Director of Sound Recording and Music Technology concurs. ​ "We discussed our options and preferences in great detail before we decided exactly what we were going to do. ​ Once we made those decisions, they didn't change. ​ We were particularly concerned with sound delivery to the newly imagined 'Sky Boxes,' and with WSDG's guidance those acoustic issues were resolved."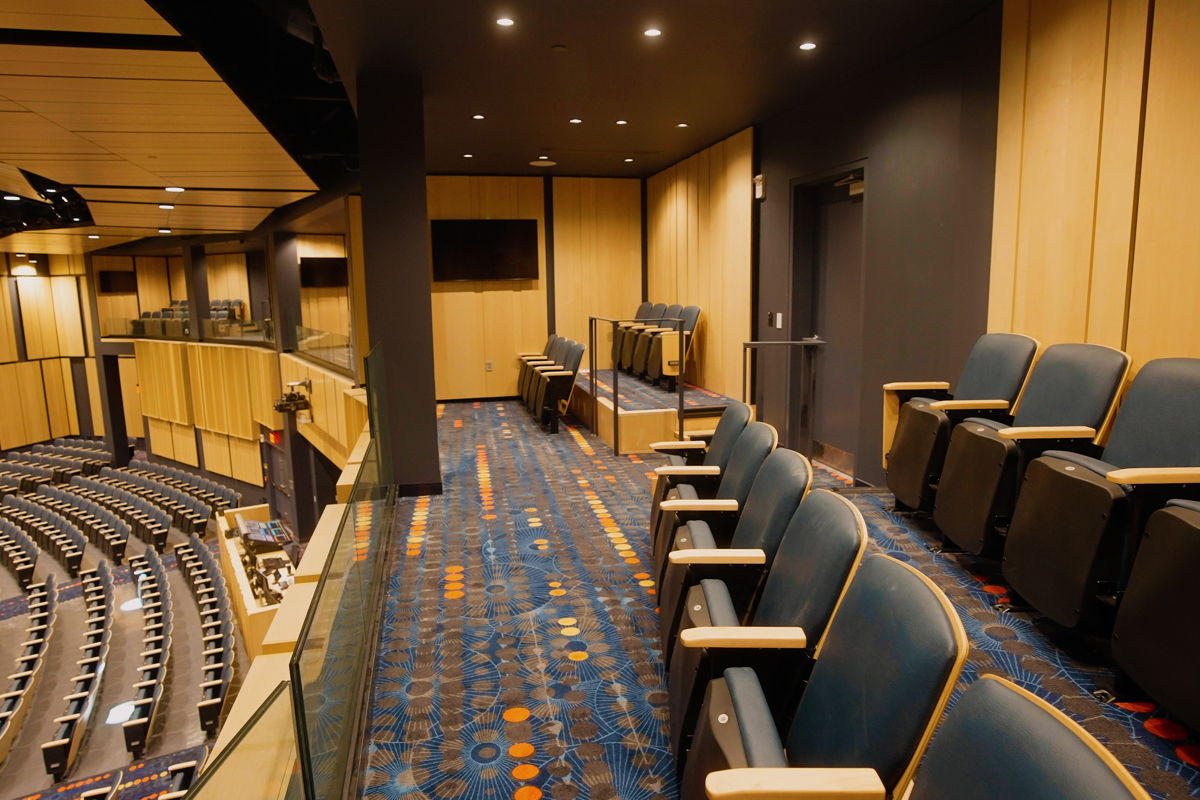 "The balcony represents one of the major accomplishments of the entire redesign program," said MCCC Senior Director of Arts and Culture, Brent Woods who oversees theater operations and was deeply involved in the planning and design of the theater renovation. ​ "The physical changes were dramatic," he says. ​ "The original building was constructed fifty years ago. But now we've got left and right-side sky boxes with 24 seats in each, and an additional 15 seats in the VIP section. ​ None of which previously existed," Woods points out. "The orchestra seats 500, so we went from a 398-seat house total to 563 seats which is a substantial gain. ​ In addition to new performance opportunities for the campus and community, the newly renovated theater will provide real-world learning experiences for students."
"We made a point of selecting first tier gear for this theater. ​ For example, our live mixing console is a DIGICO SD7T which is designed specifically for live theater sound mixing. ​ This means our students are being trained on extremely contemporary technology," David Ivory said. ​ "They'll be shooting and editing video as well as recording and mixing audio performances, and that's going to make a difference when they interview for professional jobs. ​ Our theater will provide invaluable opportunities for students to engage in professional production, which is unique for a college," he adds.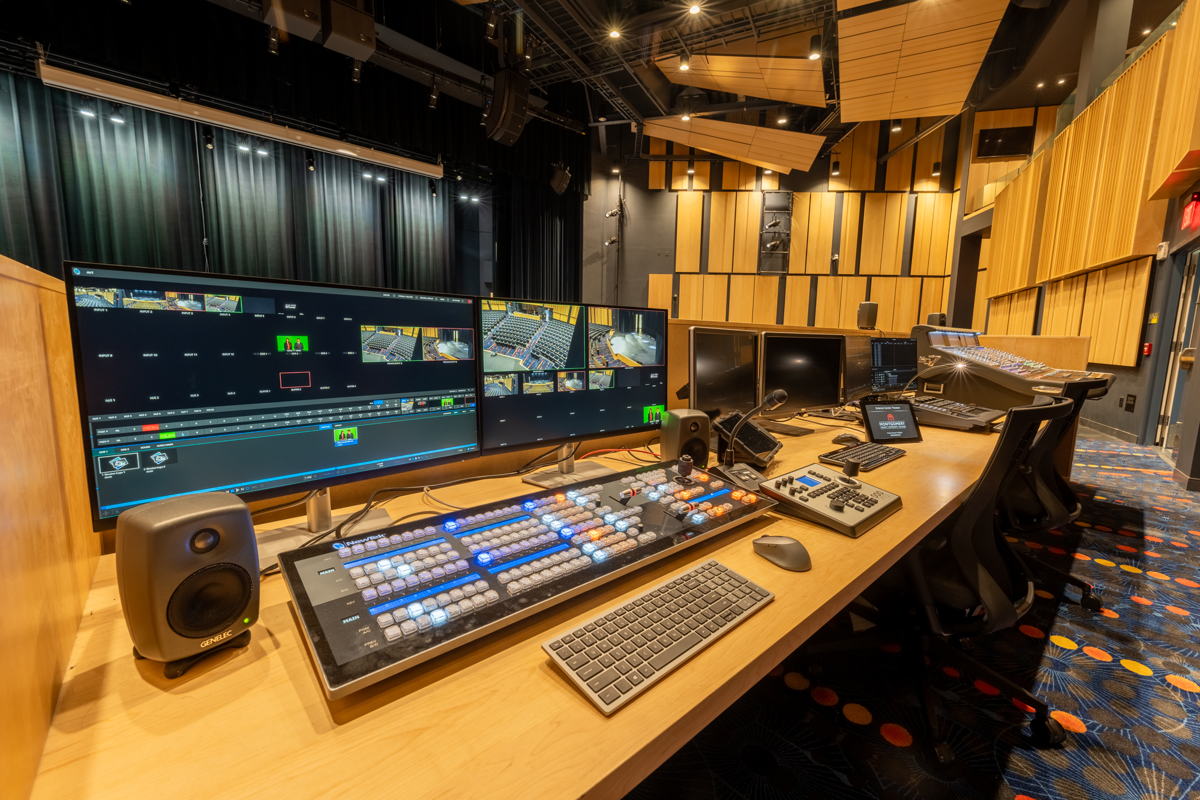 "WSDG proved themselves to be an extremely professional organization, and I found them very easy to work with," Schwartz adds. ​ "They listened to problems we encountered, and they solved them. ​ Back in 2018 Romina Larregina had worked closely with MCCC Music Assistant Professor and Coordinator of Sound Recording and Music Technology, Michael Kelly and SRT Director David Ivory to develop our new recording studio. ​ That project was a great success and led to our decision to return to them for this new assignment. ​ We were confident in their level of professionalism and commitment, and they did not disappoint."
"We all have different areas of expertise," Ivory points out. ​ "I'm very tuned into music recording and mixing. ​ Brent Woods is our theater expert. ​ None of us is shy about asking questions, and WSDG was extremely helpful in explaining and clarifying. ​ I was particularly impressed with Romina's vast technical knowledge and with Sergio Molho's design work and enthusiasm. ​ All the WSDG people who came out to perform tests and other highly technical work them were simply terrific."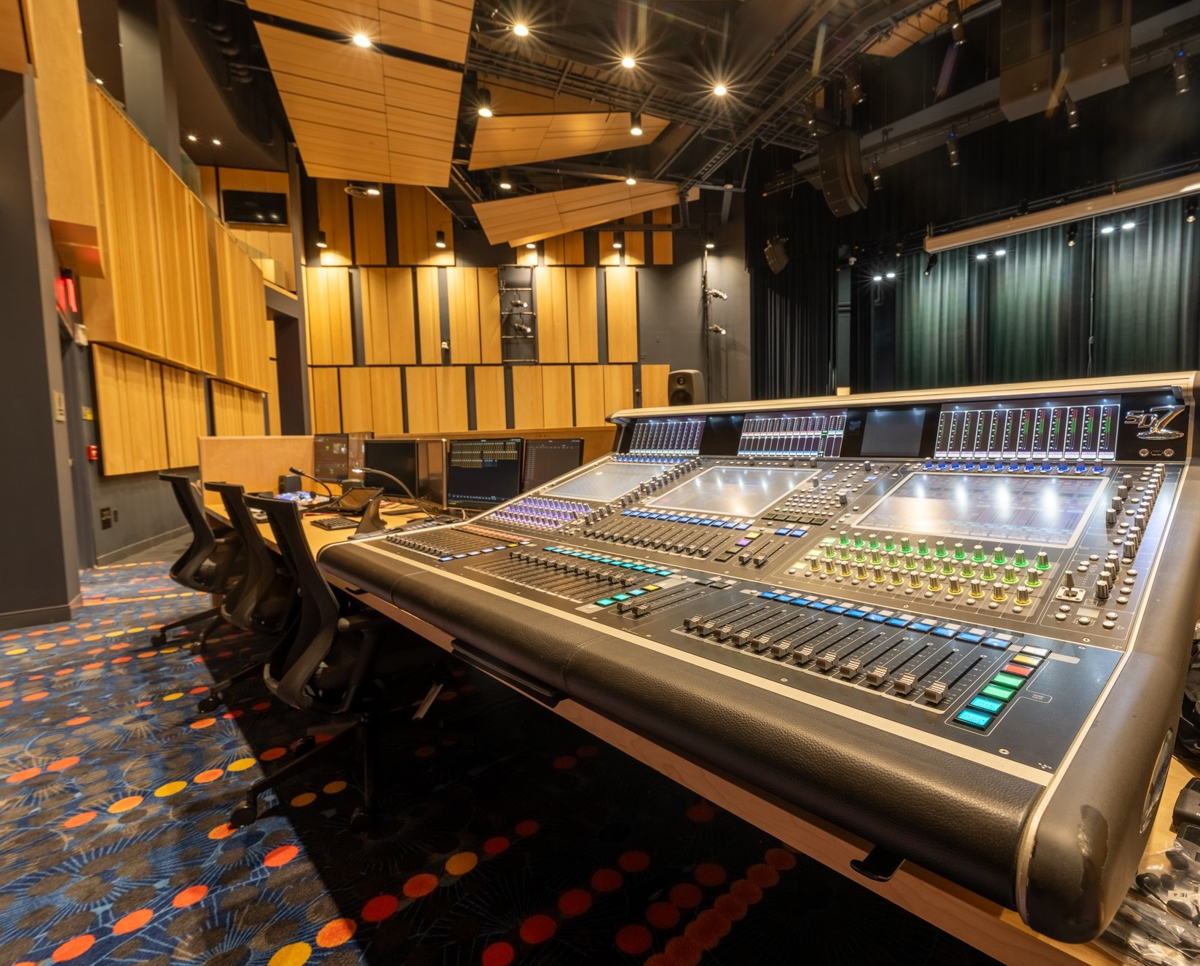 Woods concurs. ​ "This was the first time I've ever gone through a process like this," he says. ​ "Watching the WSDG team come up with answers and creative solutions was impressive. ​ Observing Celeste (Schwartz) as she guided people through the theater and listening to David (Ivory) collaborate with WSDG as they "tuned" the room's acoustics was not just an education, it was genuinely exciting."
The Punchlist Perspective
​"What really capped this experience for me was what happened at its conclusion." Schwartz concludes. ​ "I watched Sergio Molho take a 'Punch List' walk throughout the complex. ​ He was spot-on, alerting the tech team folks, (not WSDG), the support staff, the rigging, construction and installation people, etc. to everything from missing faceplates to unfastened wires. ​ He pointed out every detail that needed to be addressed in an extremely professional way. ​ Over the course of those last few days of dotting 'i's' and crossing 't's,' his professionalism was exemplary, and they just fell in line."
Final Thoughts
​"The ultimate compliment to any professional is to have a satisfied client invite you back for a second or third project," says WSDG founding partner John Storyk. ​ "MCCC is the perfect example of that ideal situation. ​ ​ Our first commission for them in 2018 was a recording studio Control Room/Mixing Studio. ​ They had selected an ideal location for the room. ​ ​ Romina Larregina and the rest of our design team came up with the right design solutions, and the entire project was a case study in timing and execution. ​ That's the goal we always strive to reach."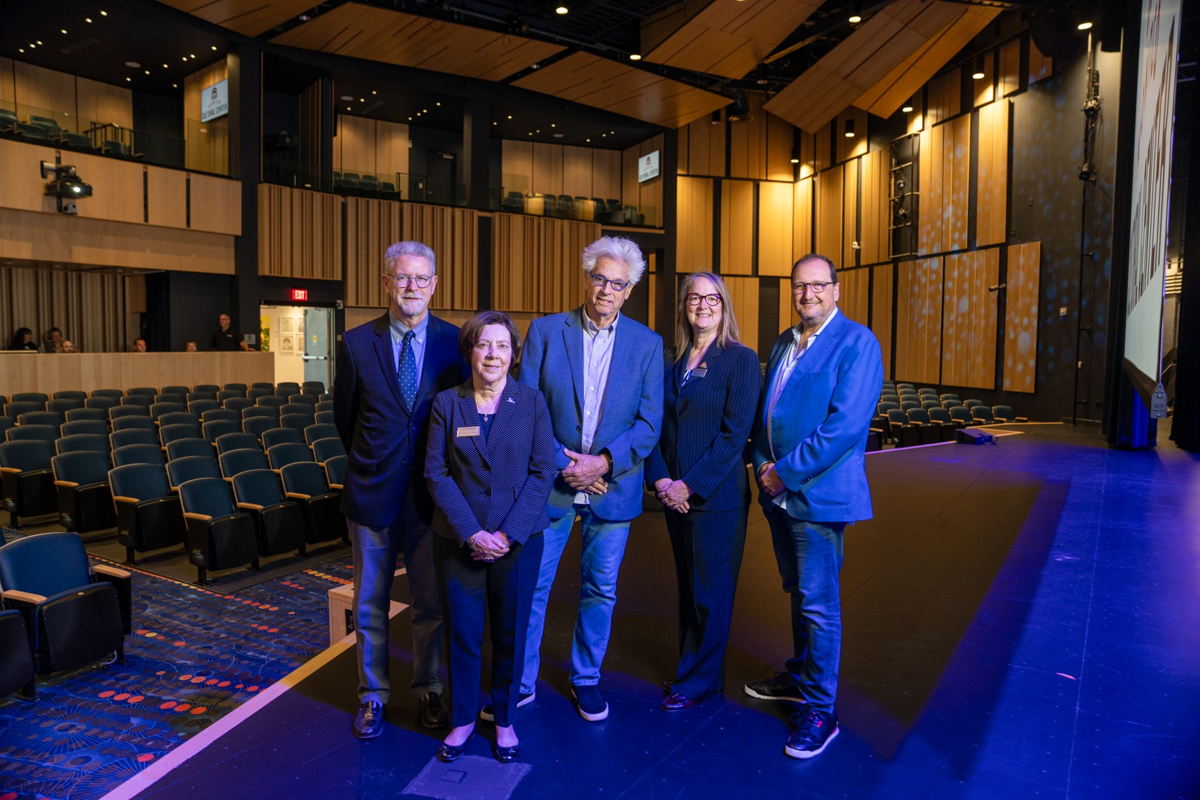 ### ​ ​
Photos by NGS Productions
ABOUT WSDG, LLC
​WSDG (Walters-Storyk Design Group) is a 12-time TEC award-winning international firm specializing in architectural acoustic consulting and media systems engineering. Pioneering architect/acoustician, John Storyk (AIA), founded the company in 1969 with the creation of Jimi Hendrix's Electric Lady Studios in New York City's Greenwich Village. WSDG provides a wide portfolio of design and consulting services that support architectural projects during throughout all phases of project development. Our international team of consultants have provided timely, detailed and cost-effective advice on highly sensitive and complex architectural construction and renovation projects, from small but critical retrofits to challenging ground up construction projects. WSDG has extensive experience with sensitive architectural issues including historical renovations, additions and new construction projects in media production, corporate, government, transportation, education, broadcasting and cultural/entertainment sectors. ​ ​
Past clients include Jay-Z, Bruce Springsteen, Alicia Keys, J Cole, and Jack Antonoff, corporate entities such as Spotify, Sony, CBS, Novartis, and IBM, and global governmental AV installations as well as and educational institutions such as Berklee College of Music, UCLA, University of Music Vienna, and NYU.

Steve Bailey Public Relations, Hummingbird Media
Howard Sherman Howard Sherman Public Relations