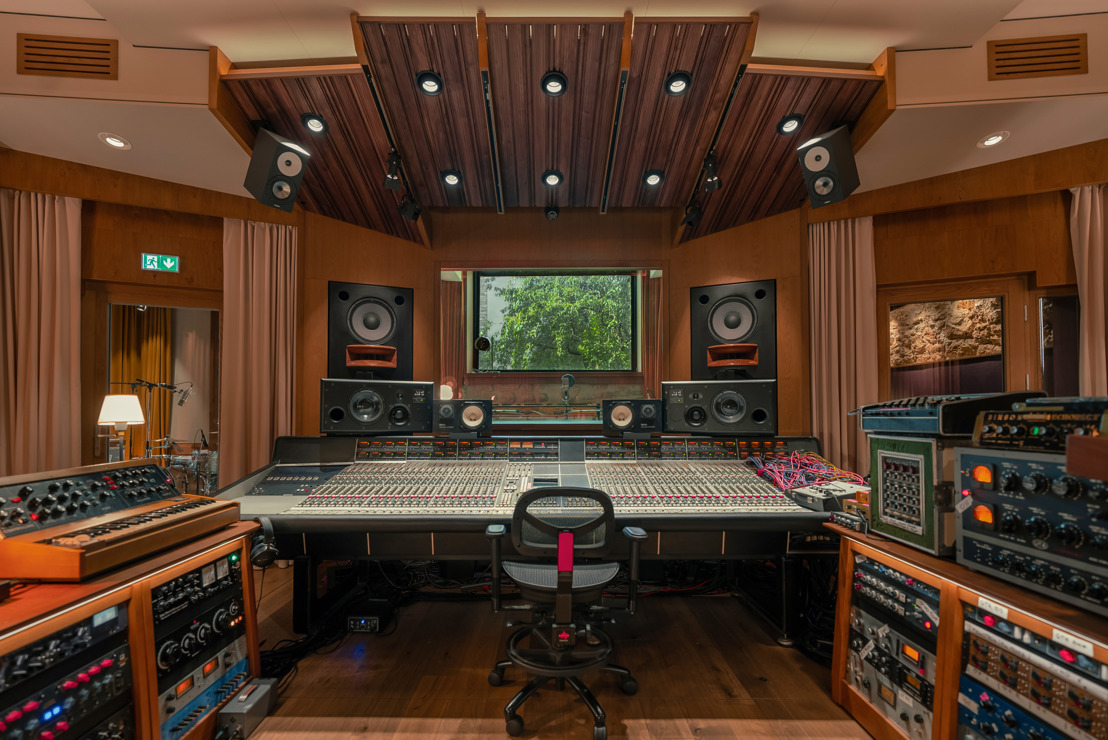 Rue Boyer - Paris Showcase Studio Completed by WSDG for Mix With the Masters
Leading studio designers bring unique perspective to world-class destination studio and make a vintage SSL console disappear!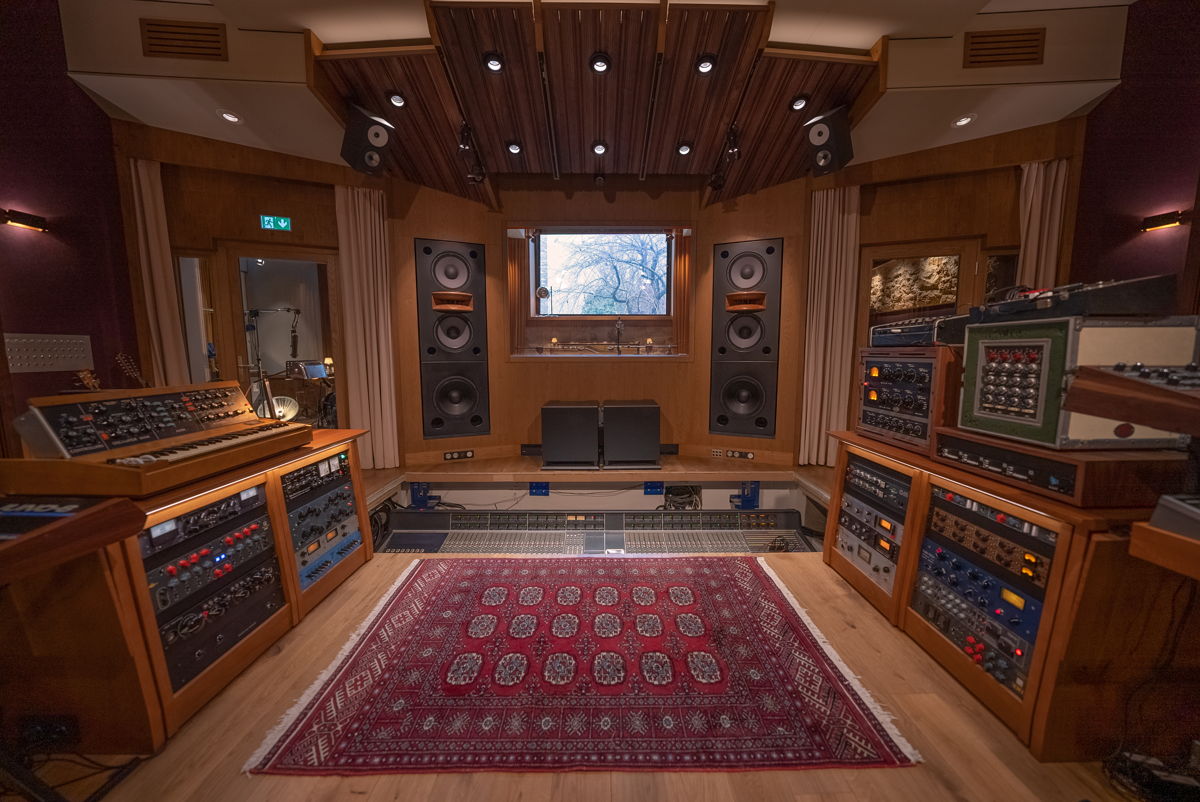 PARIS, FRANCE, August 22, 2023 – Founded in 2010 by Grammy-nominated producer/ engineer Maxime Le Guil and studio partner, Victor Lévy-Lasne, Mix with the Masters (MwtM) rose to music production community prominence by partnering with many of the world's most successful artists, producers, and engineers to develop educational content on the art of recorded music. Seeking to open a new complex in Paris as a destination studio for world-class talent, and also serve as a central production hub for their prodigious video content creation division, Lévy-Lasne and Le Guil turned to leading studio designers WSDG (Walters-Storyk Design Group) to create what is now Rue Boyer, MwtM's first purpose-built recording studio.
Mission: Impossible?
​Choosing a charming two-story building in a residential area within Paris's 'inner-ring', Le Guil and Lévy-Lasne knew from the get-go that they wanted to maximize the studio's flexibility by making the rooms as multi-purpose as possible. In addition to complete technological, ergonomic and acoustic excellence they gave WSDG a unique design challenge – "Help us to bring our dream of "disappearing" our vintage 48-channel E-Series SSL 4000 console to enable our Studio A Control Room to serve in three configurations as a C.R., a Live Room and a Classroom."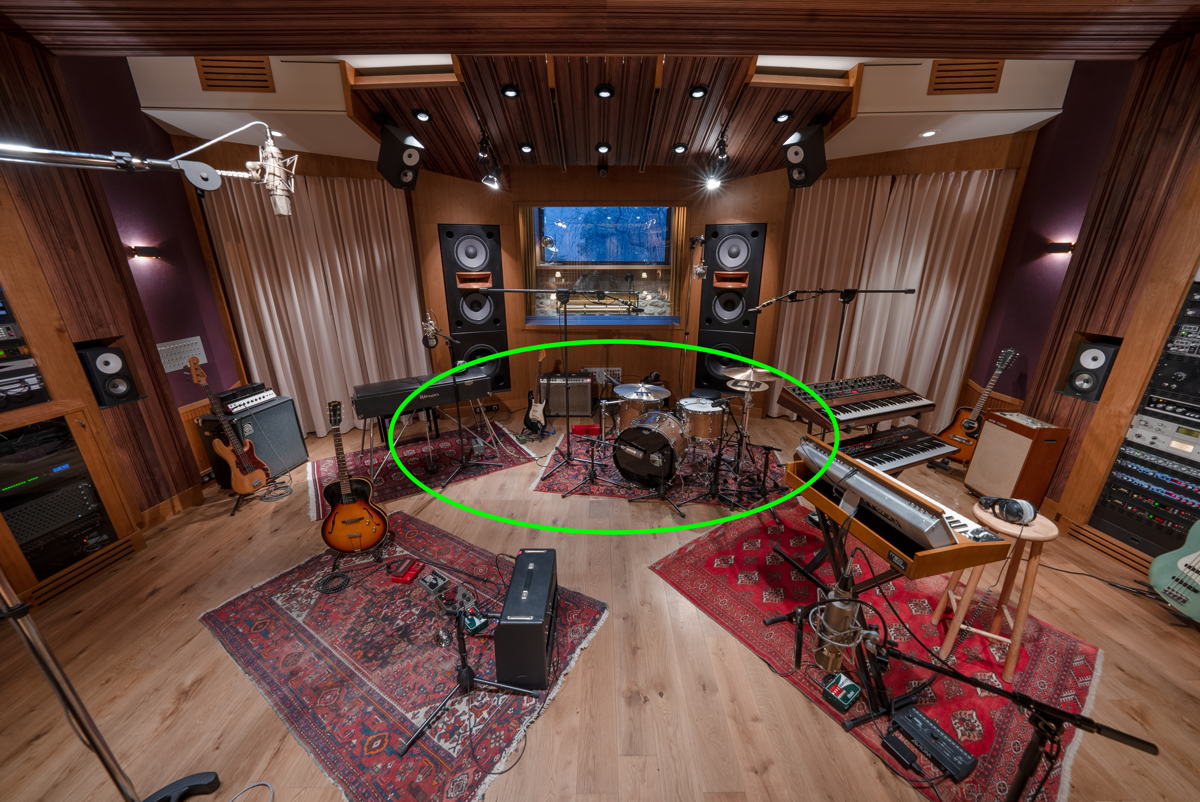 WSDG founding partner, John Storyk, Partner, Romina Larregina (US) and European Division Chief, Dirk Noy, (Basel, Switzerland) brain-stormed numerous options with Le Guil and Lévy-Lasne. Their 'Houdini-like' solution . . . 'Excavate a 6' deep x 5'-10" wide x 13'-5" long "vault" in the basement directly beneath the studio and install a motorized platform.' The SSL can now be lowered into a waterproof/ventilated vault at the push of a button, freeing the 48m2 / 517 SF C.R. to host live music recording sessions and/or up to twenty Mix with the Masters engineering students.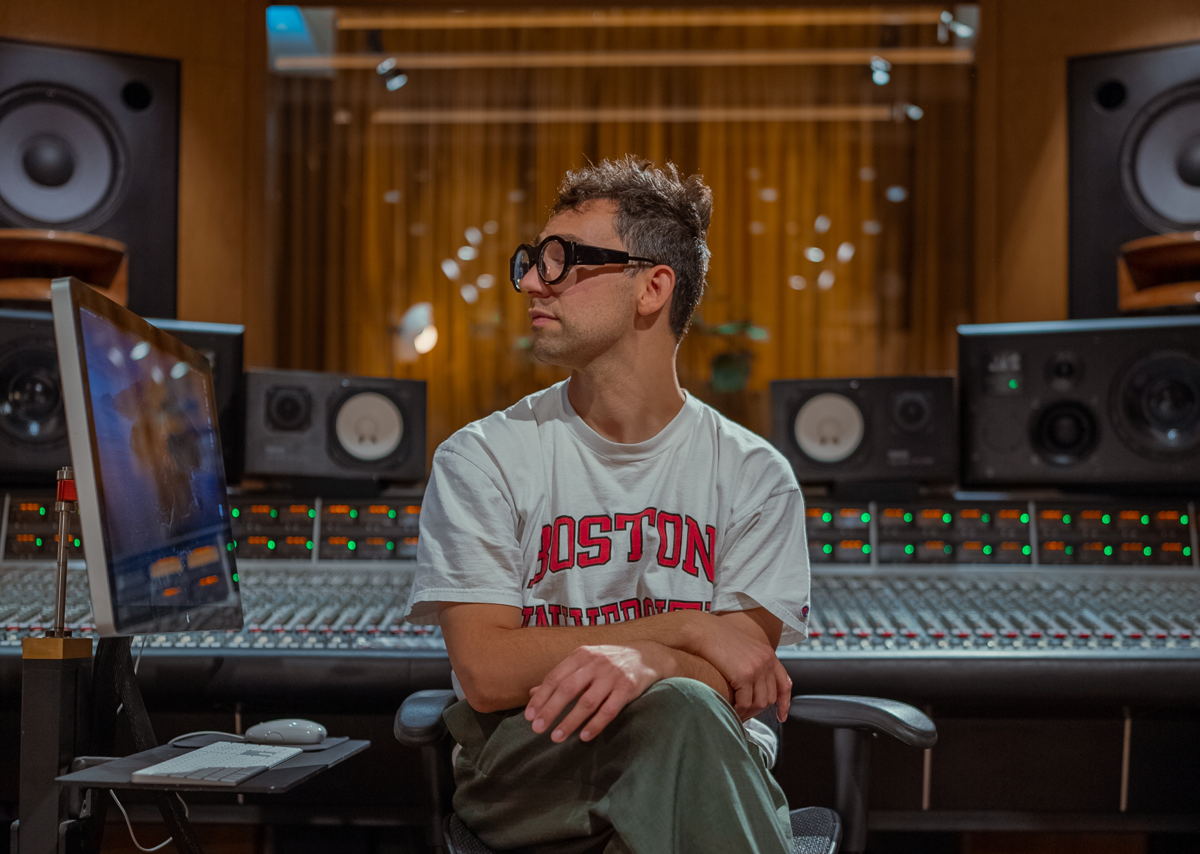 "Rue Boyer presents a striking example of the application of NIRO™, Non-Cuboid Iterative Room Optimizer, a proprietary software program developed by REDIAcoustics," explains company co-founding partner Dr. Peter D'Antonio. "NIRO's meticulous analysis combines wave-based and geometrical methods to evaluate the entire frequency spectrum. It was instrumental in precisely modeling the Control Rooms' acoustic performance, providing accurately predicted optimal frequency response, low-frequency damping, reverberation time, and Reflection-Free Zone (RFZ) that agreed with experimental measurements. The expedient solution proposed by NIRO ensured phenomenal performance of the C.R. with the 'SSL both in the room AND when lowered to its "Vault Station.'"
In addition to Studio A, which is outfitted with custom dampening curtains to provide maximum 'variable acoustic' options and is equipped with Dolby ATMOS speakers and video projection, Rue Boyer features a 19.5m2 / 204 SF Studio B with a 2m2 / 21 SF ISO Booth, a 15m2 / 161 SF Drum Room, and a pair of 8m2 / 86 SF ISO Booths. Areas of the top floor are dedicated to a series of production suites and offices, a lounge featuring a glass ceiling and windows that preserve the aesthetics and enhance the ambiance with a calm, outdoor vibe.
"We've been extremely pleased with the way WSDG seamlessly integrated our ideas into our new studio," remarked Lévy-Lasne. "Their work moved swiftly, and our experience with WSDG has been positive from day one. We're confident that our new facility and MwtM's educational format will introduce many opportunities to exchange world-class production concepts and encourage collaborative experience-sharing. We've been particularly pleased with the reactions of early clients like producer/engineer Eddie Kramer and producer Jack Antonoff. Their comments were extremely helpful and greatly encouraging, and further convinced us that we were on the right track to creating an important and innovative new studio. One that would serve as a true destination to many global artists and producers," Lévy-Lasne said. "Initial guests prior to our formal opening include Taylor Swift, Melody Gardod, Justice, The Bleachers, Wolf Alice, Diplo, and Florence & The Machine."
Clearly confirming Lévy-Lasne's optimism after recording multiple sessions at Rue Boyer, Jack Antonoff remarked, "Got the honor to work at Rue Boyer just as it was opening. Wrote and recorded some of my favorite things of all time looking out that big window amongst all the wood and light. It's a dream studio in what has become my favorite part of Paris."
"One of John Storyk's biggest kicks after working with us for well over a year was helping to pick 'Rue Boyer,' as the most appropriate name for our studio" says co-owner Maxime LeGuil. "We all fully agreed it was obvious to name it after the street where it will live for many, many productive years. After all, that idea worked out pretty well for Abbey Road."
All photos courtesy of Mix With The Masters.
For more information about WSDG, please visit: http://www.wsdg.com/
To see a clip of the SSL console being lowered into the floor, please visit: "Disappearing SSL Animation"
ABOUT WSDG, LLC
​WSDG (Walters-Storyk Design Group) is a 12-time TEC award-winning international firm specializing in architectural acoustic consulting and media systems engineering. Pioneering architect/acoustician, John Storyk (AIA), founded the company in 1969 with the creation of Jimi Hendrix's Electric Lady Studios in New York City's Greenwich Village. WSDG provides a wide portfolio of design and consulting services that support architectural projects during throughout all phases of project development. Our international team of consultants have provided timely, detailed and cost-effective advice on highly sensitive and complex architectural construction and renovation projects, from small but critical retrofits to challenging ground up construction projects. WSDG has extensive experience with sensitive architectural issues including historical renovations, additions and new construction projects in media production, corporate, government, transportation, education, broadcasting and cultural/entertainment sectors. ​ ​
Past clients include Jay-Z, Bruce Springsteen, Alicia Keys, J Cole, and Jack Antonoff, corporate entities such as Spotify, Sony, CBS, Novartis, and IBM, and global governmental AV installations as well as and educational institutions such as Berklee College of Music, UCLA, University of Music Vienna, and NYU.

Steve Bailey Public Relations, Hummingbird Media
Howard Sherman Howard Sherman Public Relations