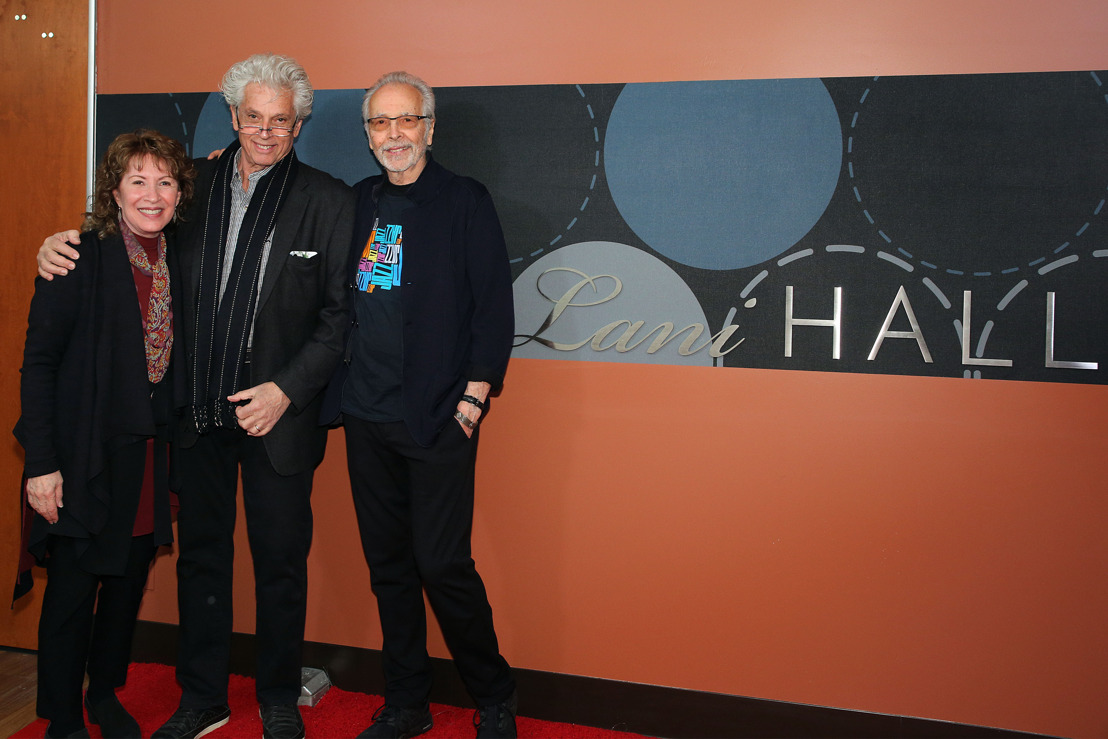 UCLA'S Herb Alpert School of Music Debuts WSDG-Designed Theater
$3 Million Renovation Re-Christened "Lani Hall"
Los Angeles: Grammy-Award winning vocalist Lani Hall has a new namesake, a $3 million,135-seat "Jewel Box" theater. The "Lani Hall" will play a key role in the UCLA campus Herb Alpert School of Music. Featuring impeccable architectural and acoustics created by WSDG Walters-Storyk Design Group, the venue was completed in December 2019. Totally renovated, the former Jan Popper Theater (circa 1950) in the Schoenberg Music Building on the UCLA campus, will now provide a superb setting for musical and theatrical presentations.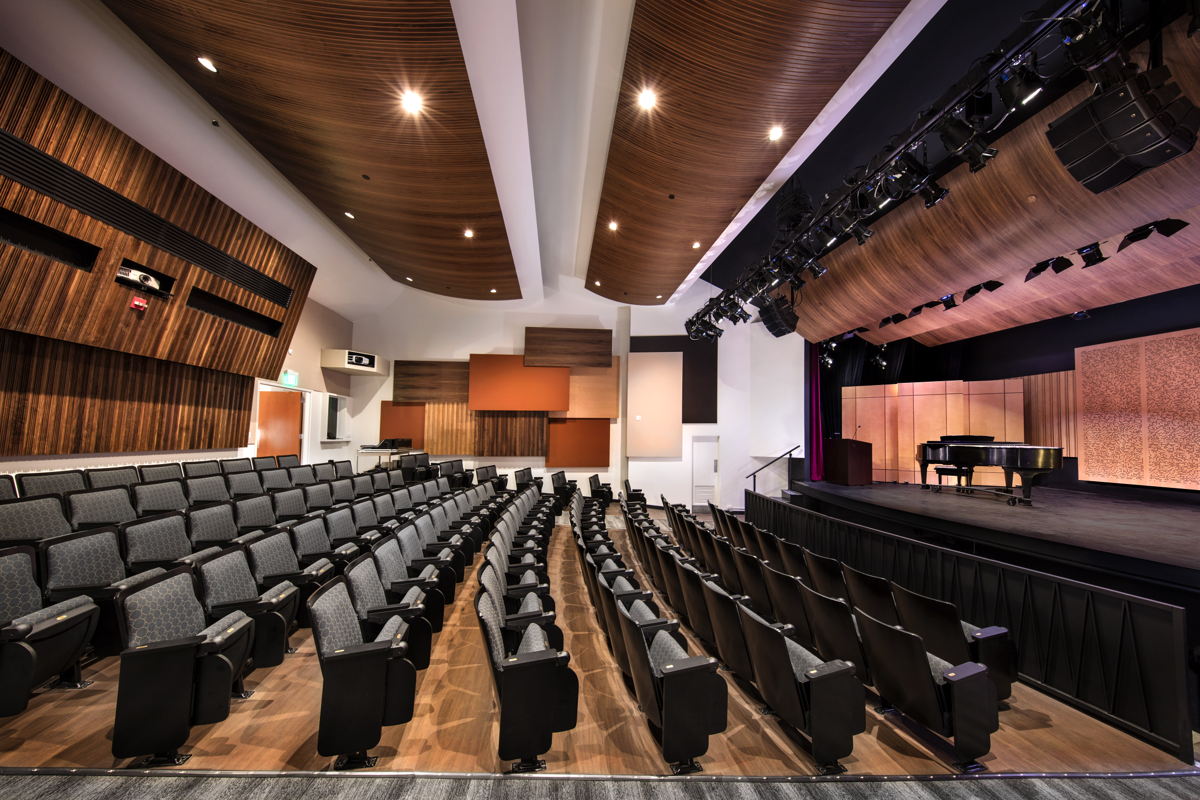 Established in 2011 by a Herb Alpert Foundation grant, the Herb Alpert School of Music is dedicated to providing students with academic opportunities that balance cutting-edge scholarship with performance and composition mastery. The previously missing link to this unique musical education experience was a live performance venue with acoustics tuned to providing both students and performing artists with incomparable speech intelligibility and live sound quality.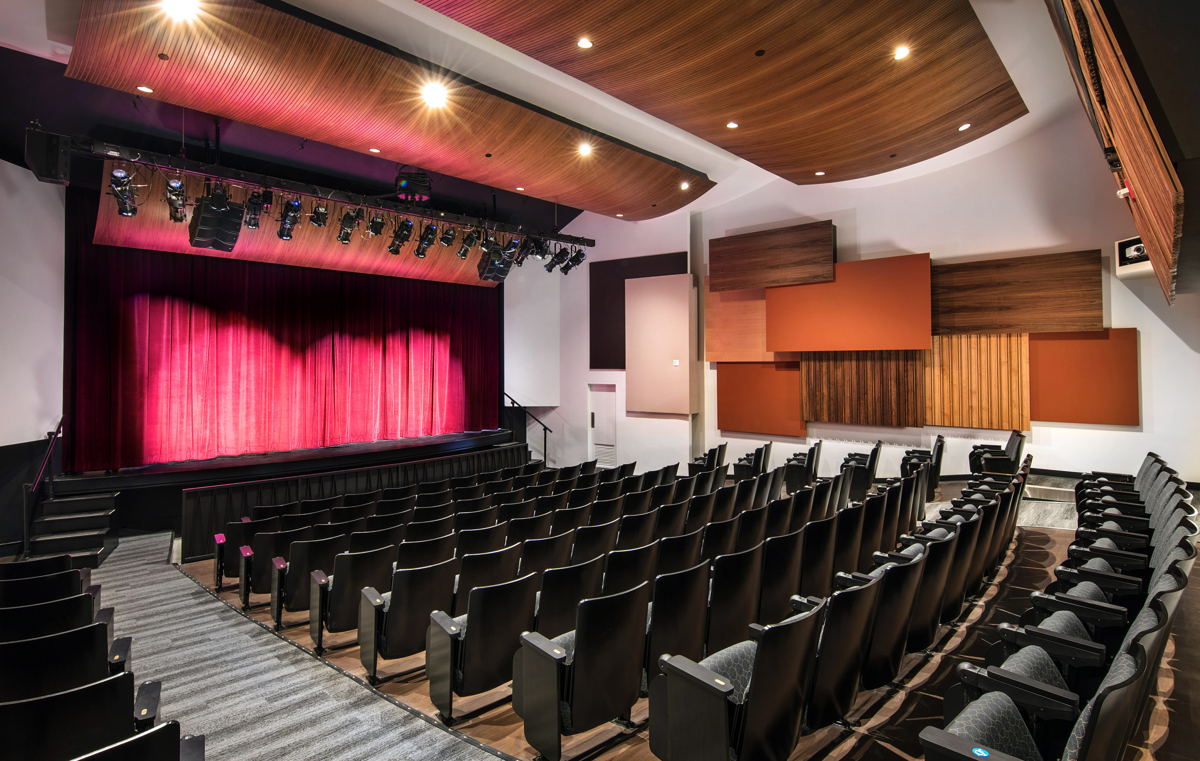 To achieve this goal, Herb Alpert reached out to WSDG founding partner John Storyk. With credits ranging from Jimi Hendrix's Electric Lady Studios (1969) to NYC's Jazz at Lincoln Center and popular Le Poisson Rouge night club and Switzerland's KKL Luzern Concert Hall, WSDG was an ideal choice for the assignment.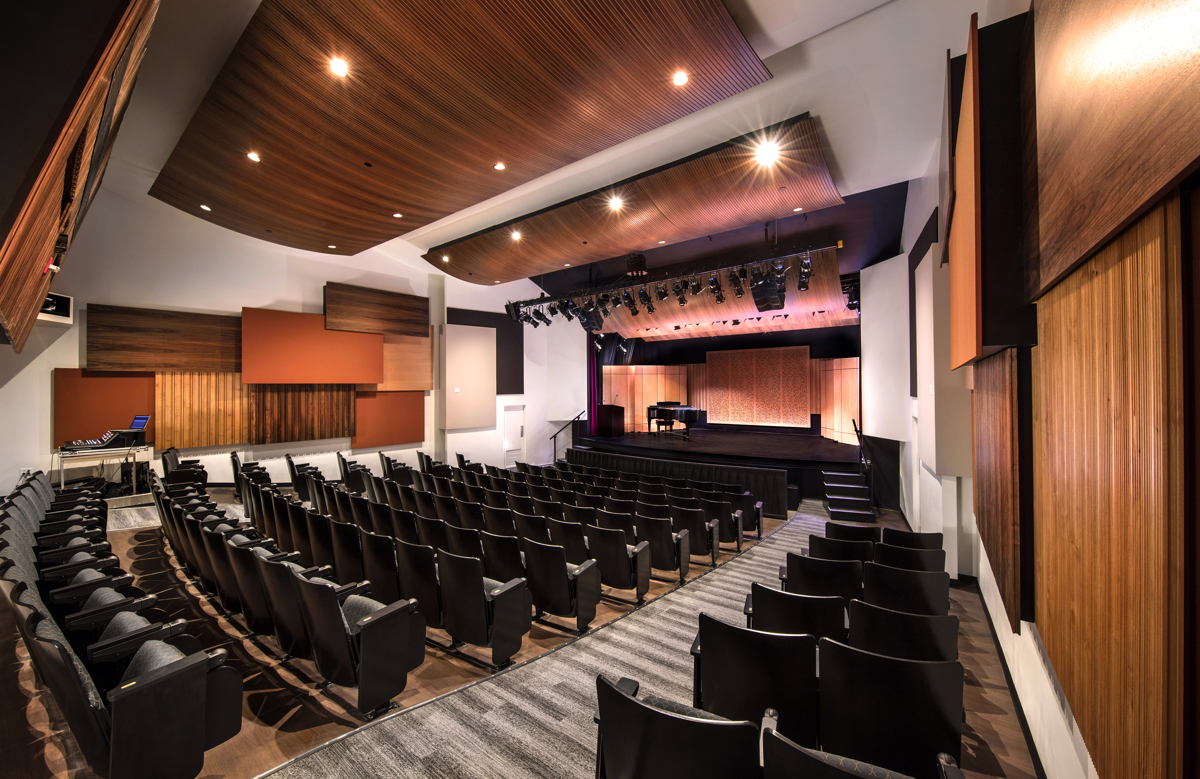 The auditorium features custom-designed rear and sidewall perforated wood acoustic treatments. Three innovative, cylindrical wooden ceiling clouds deployed from the proscenium arch to the rear wall crown the stage. Six multi-positional, perforated and slatted wood 12 ft. high, gobos can be arrayed on the stage to 'tune' specific 'variable acoustic' requirements for spoken word or musical performances required by diverse performing artists and instrumentalists.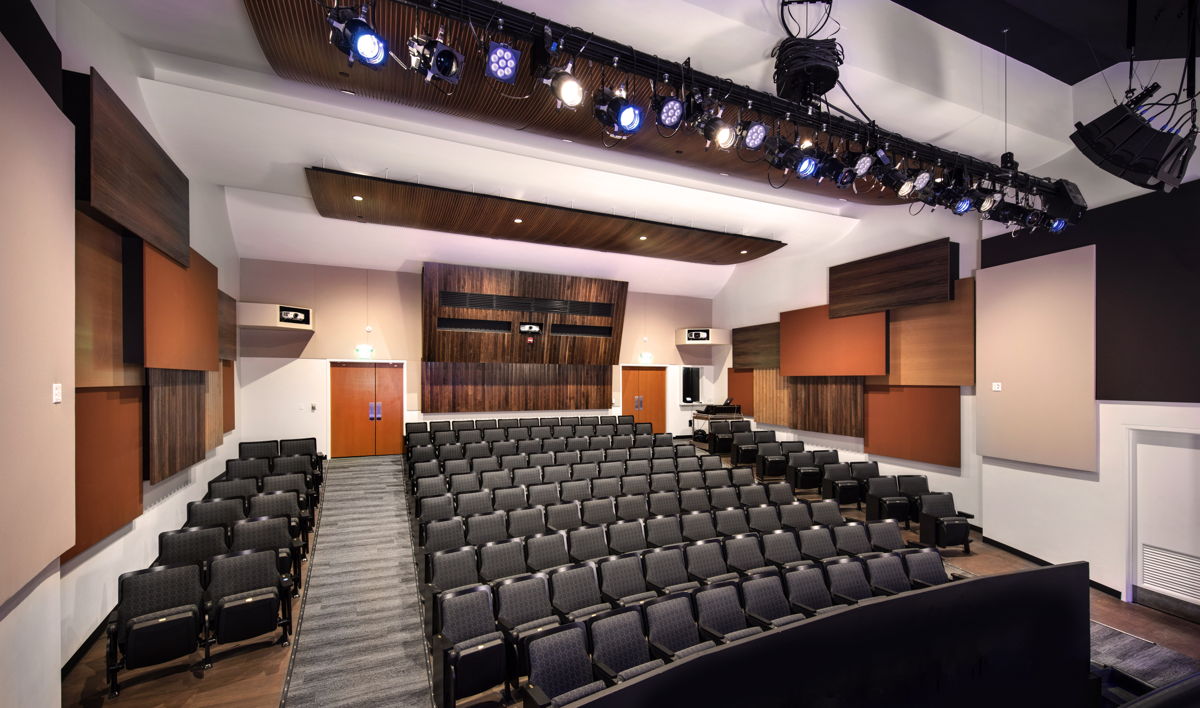 "My WSDG partner/co-designer, Matthew Ballos and I engaged 3-D room simulation and auralization software programs to develop wall and ceiling treatments capable of turning a previously dead auditorium environment into one which will serve as a perfectly tuned instrument for superlative musical and spoken word sound distribution," John Storyk explained.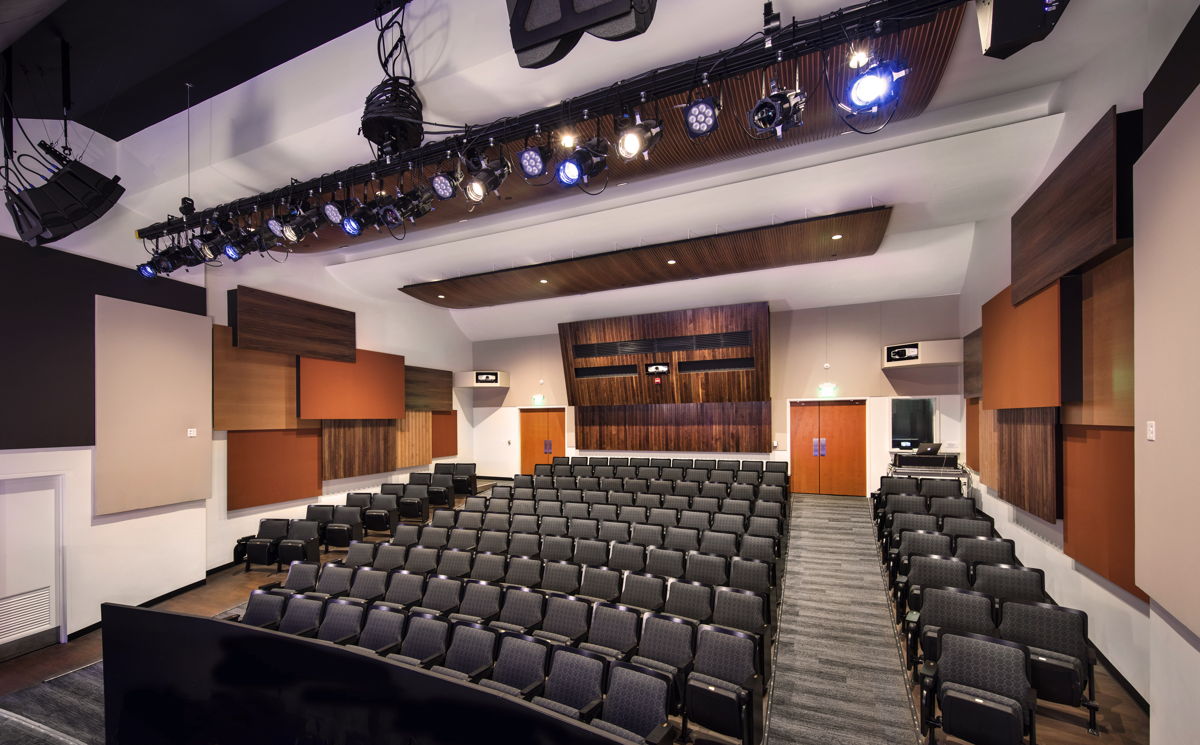 "I was attracted to the idea of combining forces with the university to create a jewel of a performance space with excellent acoustics for the school's students, faculty and audiences," said Alpert, the pioneering musician who started the foundation with Hall. "Lani is the girl of my dreams. I know she does not seek this type of attention, but I was thrilled to surprise her with this recognition of her own artistry and to celebrate our 46th wedding anniversary."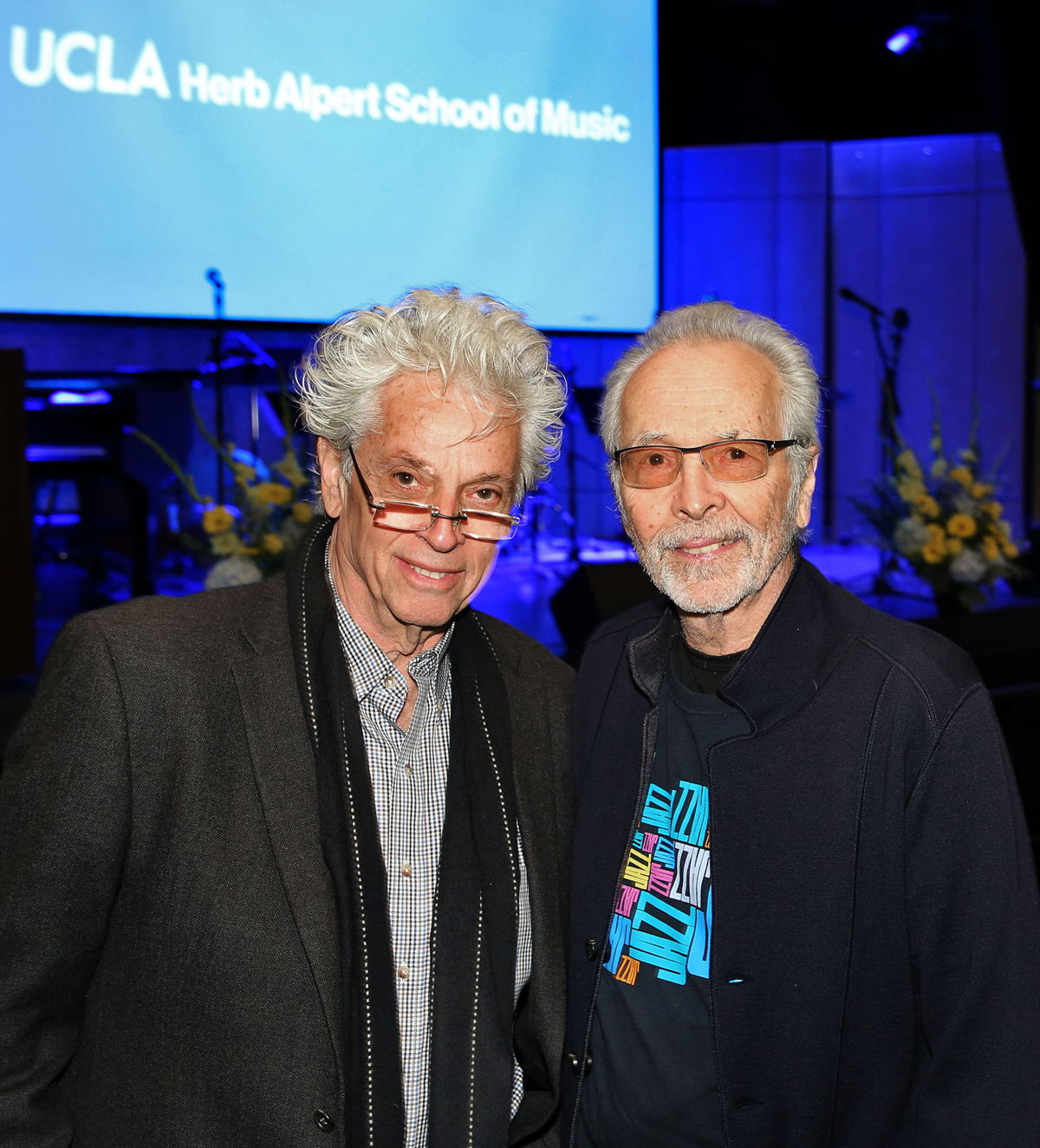 In conjunction with the foundation's gift, UCLA contributed facilities funds toward the theater renovation and to other Schoenberg Hall upgrades, including the renovation of four ensemble rooms similarly designed by WSDG to  be completed by summer 2020.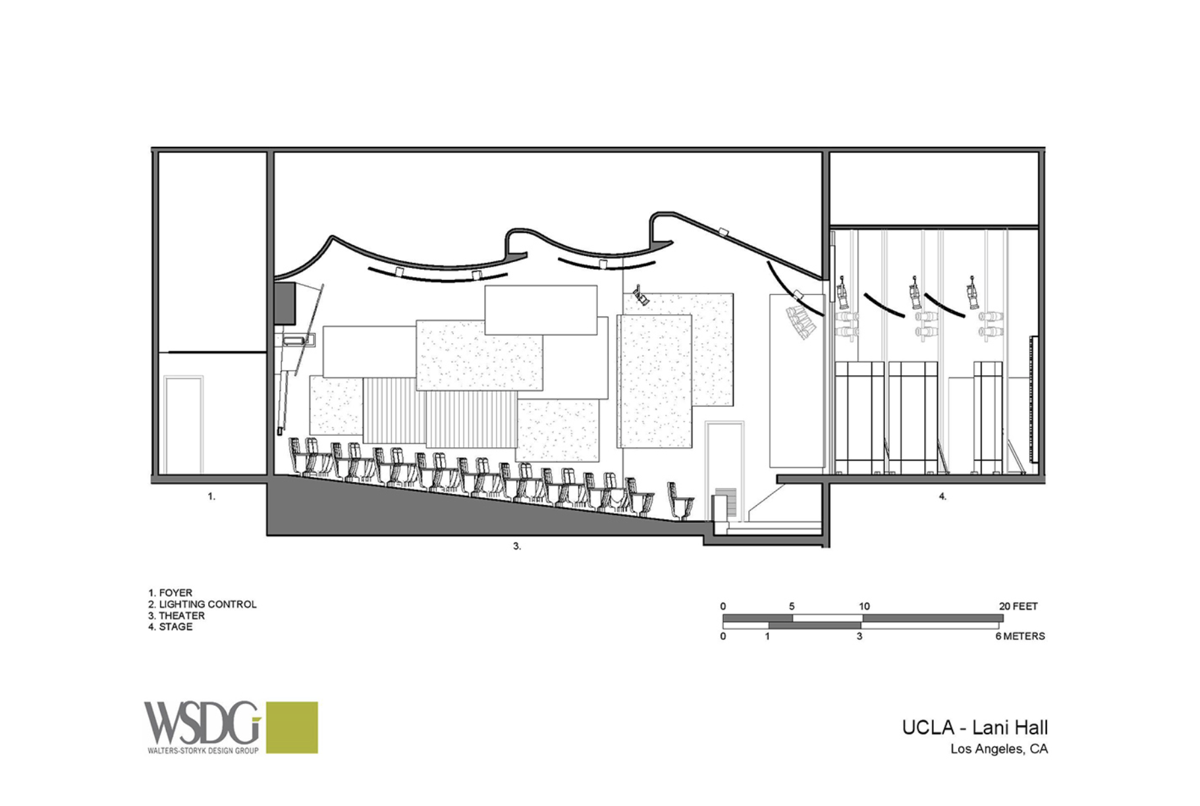 "Herb and Lani's gift is an inspiring example of what we accomplish when visionary philanthropists partner with a public university such as UCLA," said Eileen Strempel, dean of the school of music. "We are grateful for their generosity, which has transformed this theater into an incredible resource for our students, school and community — a timely asset that amplifies our growing global jazz program and supports the work of all our students and performers."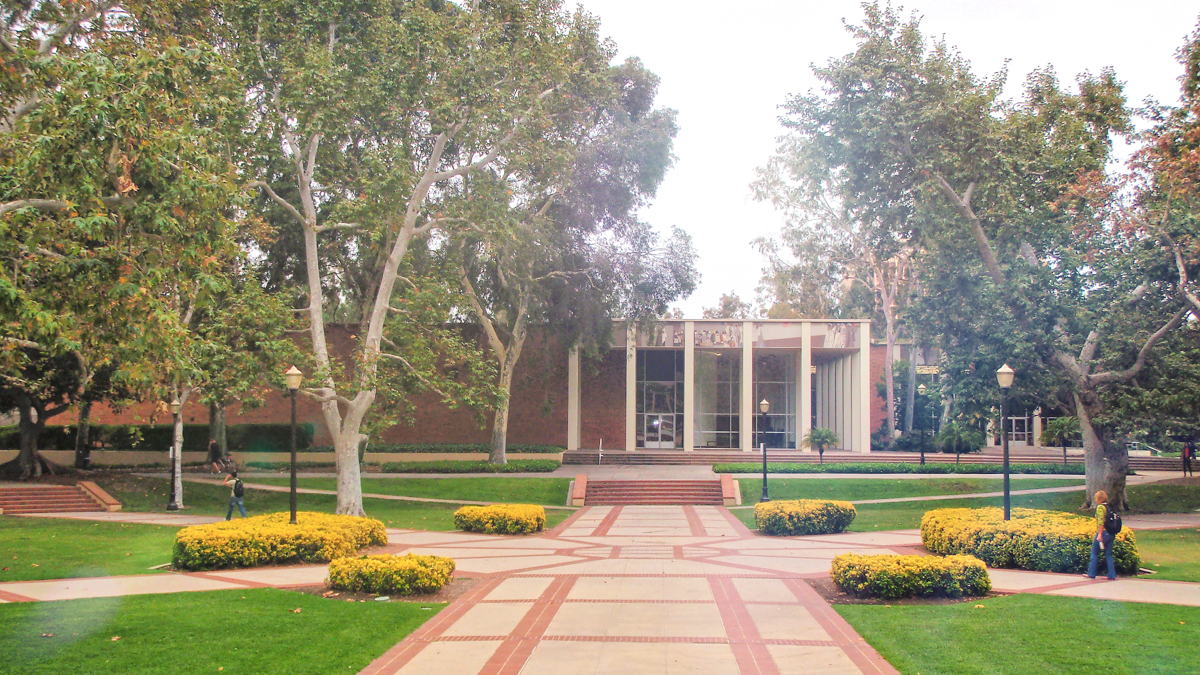 All Lani Hall interior and reception photos by Juan Tallo
For a 2-minute time-lapse video visit Lani Hall Renovation  Video courtesy of The UCLA Herb Alpert School of Music