WSDG Announces Educational Webinar Series
Top architectural acoustic consulting and media systems integration firm expands accessibility of educational content to a worldwide audience
New York, NY, June 22, 2020 – Pioneering architectural acoustic consulting and media systems engineering firm WSDG has announced an expanded program of webinars and on-demand educational content designed to serve the needs of their global customer base through their new WSDG EDU platform. ​ The webinars and on-demand content will explore the subjects of acoustic design and system integration in recording studio environments and will be delivered by WSDG's leading team of acoustic design experts. ​ The effort is part of a larger initiative from the firm to expand the reach of their educational capabilities.
"Teaching and supporting educational projects has always been a key driver of our work as a design firm," said WSDG Partner and Director of Applied Science and Engineering Dirk Noy. ​ "By creating this platform we're able to share our expertise with our peers, colleagues, and customers around the world."
The WSDG EDU webinars are free to attend with registration. Webinar dates, information, and registration links are listed below.
Upcoming Webinars:
"Lessons from Electric Lady and Beyond: Past, Present, and Future of Recording Studio Design"
​Tuesday, June 23, 2020 from 12:00pm ET to 1:00pm ET
​Hosted by John Storyk, WSDG Founding Partner and Director of Design -- and a special guest.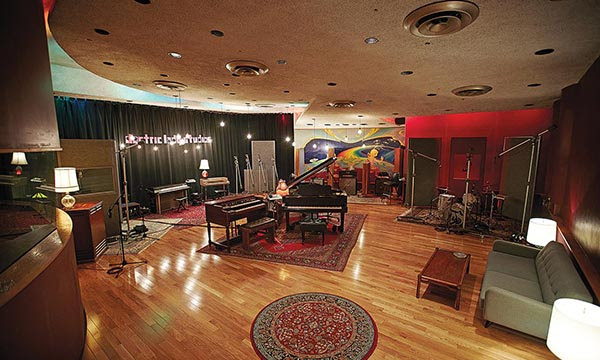 This discussion will trace the history of design innovation that has coincided with Storyk's career and the work of WSDG (Walters-Storyk Design Group) as one of the preeminent leaders of the modern recording studio design. ​ Starting with Electric Lady Studios (1969-70) he will highlight the unique design goals and challenges associated with creating these one-of-a-kind artistic spaces, and how a potent combination of predictive acoustics, architectural experience, and technological advancement is shaping the recording studios of the future.
To register, click here.
---
"From Dreams to Reality: Designing a Personal Recording Studio"
​Tuesday, July 14, 2020 from 12:00pm ET to 1:00pm ET
​Hosted by Sergio Molho, WSDG Partner and Director of Business Development and Joshua Morris, WSDG Partner and COO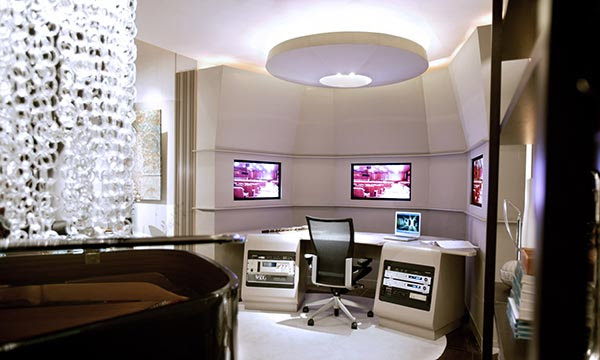 Every musician and recording engineer dreams of having their own recording studio – a personalized artistic sanctuary that encourages productivity and creativity. ​ But how do these dreams turn into brick and mortar locations with the kind of acoustics, vibe, and equipment to bring music to life? ​ This discussion will address the design and implementation cycle of the "project studio" – from the early stages on the drawing board, to project management, construction, acoustics and aesthetics, including numerous real-world examples.
To register, click here.
---
"Adventures at the Low End: Low Frequency Behavior in Studio Listening Rooms – Behavior, Research, Tools, and Advancements"
​Thursday, July 30, 2020 from 12:00pm ET to 1:00pm ET
​Hosted by John Storyk, WSDG Founding Partner and Director of Design
​Featuring Dirk Noy, WDSG Partner, Senior Acoustician, Director WSDG-Europe
​Peter D'Antonio, Founder, RPG, Director of Research REDIacoustics
​Renato Cipriano, WSDG Partner, Grammy-award winning engineer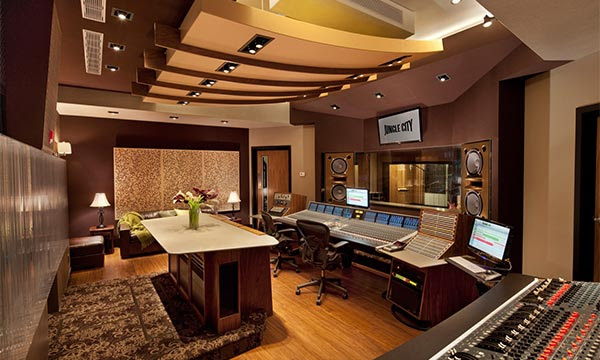 The study of low frequencies in acoustics for critical listening environments such as modern audio control rooms, as well as high performance conferencing environments and home theaters has historically been analyzed by techniques developed a century ago, primarily for use in rooms with simplistic, cuboid shapes. ​ These methods have been less effective when it comes to predicting the acoustic signature of irregularly shaped spaces, and in particular do not allow for correct implementation of effective low frequency absorbers. ​ Now, thanks to advances in acoustic research and predictive wave acoustic software development, WSDG has developed new tools and methods that can be implemented for superior low frequency control and optimization in any room -- regardless of size, shape or materialization. ​ Some of these principles, research and techniques as well as real world examples will be discussed.
To register, click here.
---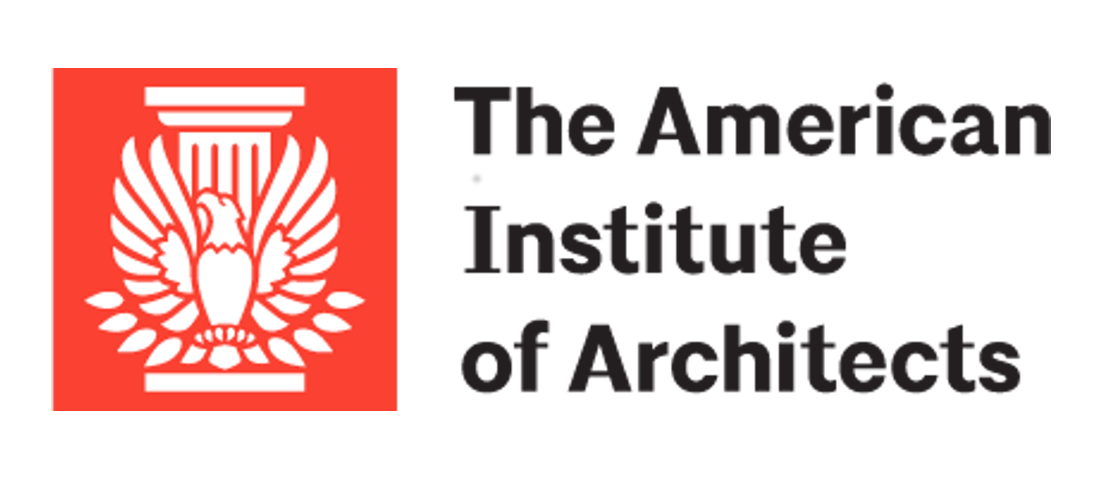 WSDG presents AIA CES-certified online courses
​In addition to their upcoming webinar series, WSDG has also announced two online courses certified by The American Institute of Architects (AIA) and Health, Safety, and Welfare (HSW). ​ The two courses, "Acoustic Design – Beautiful, Effective, and Invisible" and "Technology and System Integration in Architecture" provide credited professional development to architects in the key areas that have defined WSDG's work across all of their projects – from famous recording studios and performance venues to professional office spaces, home theaters, and content creation studios.
"We're pleased to offer these courses through AIA and share the knowledge we have developed as a firm in these key project design areas," said WSDG Partner and Director of Business Development Sergio Molho.
For more information about WSDG EDU, upcoming webinars. and AIA-certified courses, please visit: https://wsdg.com/education/webinars/
For more information about WSDG, please visit: https://wsdg.com/
ABOUT WSDG, LLC
​For over 50 years, acoustic consulting and A/V integration firm WSDG has designed nearly 3,500 media production facilities worldwide and counting. Projects range from Jimi Hendrix's Electric Lady Studio and Jazz At Lincoln Center in New York, to broadcast facilities for The Food Network, CBS and WNET, over 20 teaching studios for The Art Institutes, and corporate clients such as Sony, IBM and Novartis. Recent credits include Jungle City in New York, The Church Studios in London, private studios for Green Day, Jay-Z, Bruce Springsteen, Alicia Keys and Academy Award-nominated film composer Carter Burwell. WSDG has collaborated with such noted architects as Frank Gehry, Philippe Stark, Rafael Viñoly, Santiago Calatrava, Grimshaw, and Norman Foster. An 11-time winner of the prestigious pro audio NAMM TEC Award for outstanding achievement in Acoustics/Facility Design, WSDG maintains U.S. offices in New York, Washington, DC, San Francisco and Miami and global offices in Barcelona, Basel, Berlin, Belo Horizonte, Buenos Aires, Guangzhou, Mexico City and Mumbai.

Steve Bailey Public Relations, Hummingbird Media
Howard Sherman Howard Sherman Public Relations