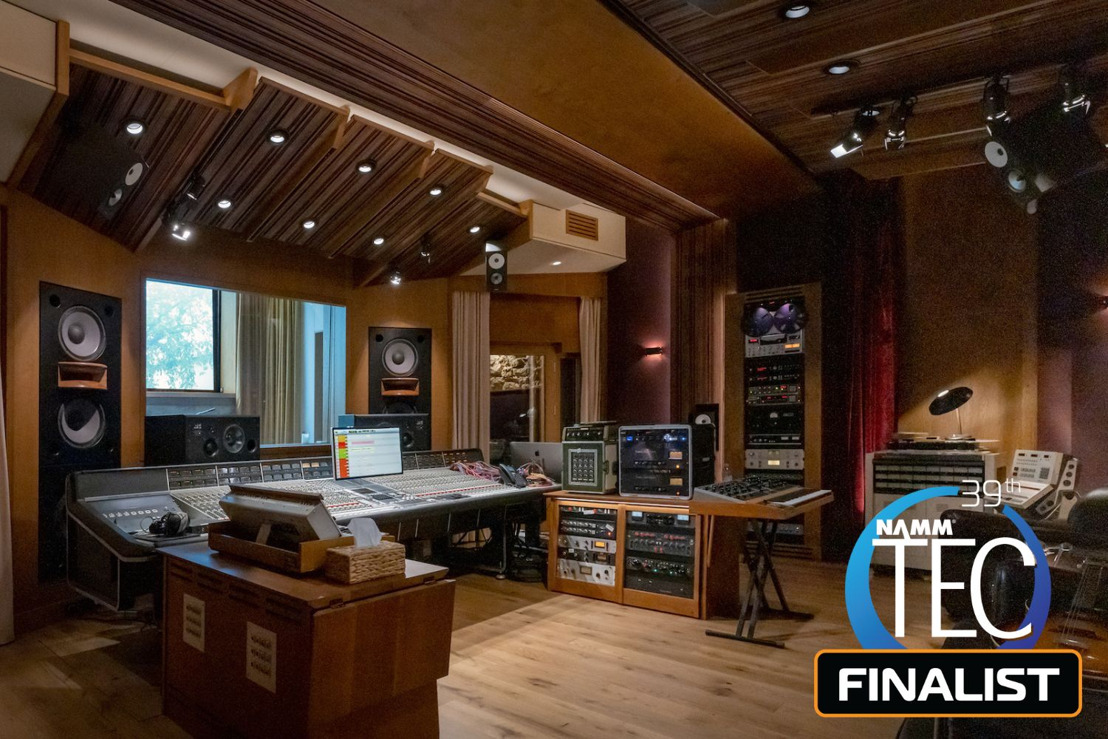 WSDG-Designed Recording Studio Rue Boyer Finalist for 2024 NAMM TEC Awards
Flagship recording studio of Mix with the Masters nominated in Outstanding Creative Achievements in Studio Design Project category
HIGHLAND, NEW YORK, November 7, 2023 – Architectural acoustic consulting and A/V systems design firm WSDG (Walters-Storyk Design Group) have announced that Rue Boyer – the flagship Paris recording studio they designed for Mix with the Masters – is a finalist for the 2024 NAMM TEC Awards in the Outstanding Creative Achievements - Studio Design Project category. The TEC Awards – a yearly celebration of achievements in pro audio technology and sound production, as well as the audio professionals behind these achievements – will be presented as the highlight of the NAMM Show in Anaheim, California on January 27, 2024. To register and vote in the TEC Awards, please click here.
Envisioned as a destination studio for world-class artists, Rue Boyer was designed to the highest standards of acoustic, technical, and ergonomic excellence.In addition to operating as a working studio, Rue Boyer also serves as a central production hub for founders Maxime Le Guil and Victor Lévy-Lasne's Mix with the Master's educational workshops and prodigious video content creation division. Early clients have included Grammy-winning producers, engineers, and artists including Eddie Kramer, Jack Antonoff, and Taylor Swift.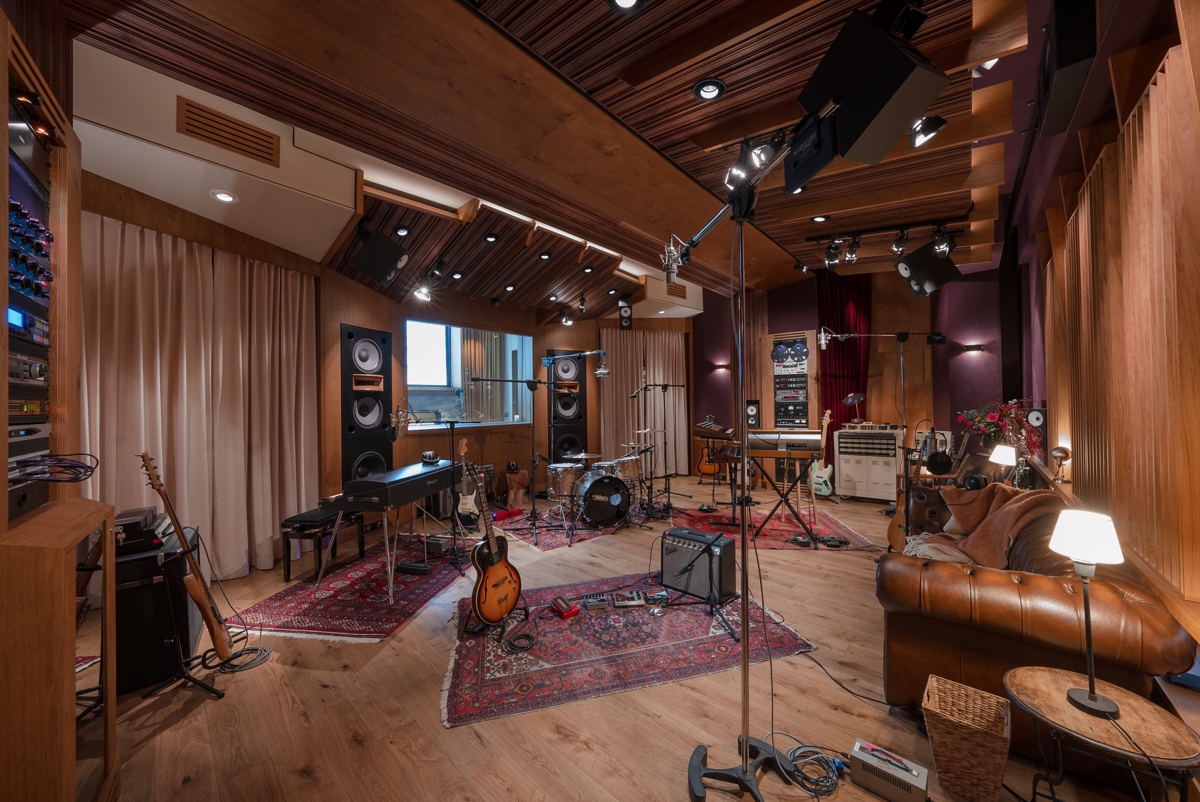 Studio A is 48m2 / 517 SF and serves as the primary teaching area and control room. In its control room configuration, the studio seats up to twenty attendees with excellent listening positions anywhere within the control room and is also set up for Dolby Atmos production and video projection. The main stereo monitoring for the control room is Symphonic Acoustics Dual 15V monitors with custom-designed 18" subwoofers. WSDG designed a modal system utilizing REDIacoustics' NIROTM process, using three additional subwoofers at ceiling height to smoothen out the modal response of the room allowing for a high sonic uniformity to the entire control room. Studio A can also be converted into a live room by way of a custom-designed motorized platform that can lower the studio's vintage 48-channel E-Series SSL 4000 console into a vault beneath the floor.
Studio B is 19.5m2 / 204 SF and is designed to serve as a video editing suite as well as an alternate control room for Studio A when in live room configuration. One of the challenges in Studio B was the limited ceiling height given by the existing levels above. To achieve a superb sonic quality, a combination of porous and membrane absorbers was used at the ceiling and the upper wall areas. Both studios share access to a 15m2 drum room, a pair of ISO booths, and Rue Boyer's glass-lined lounge.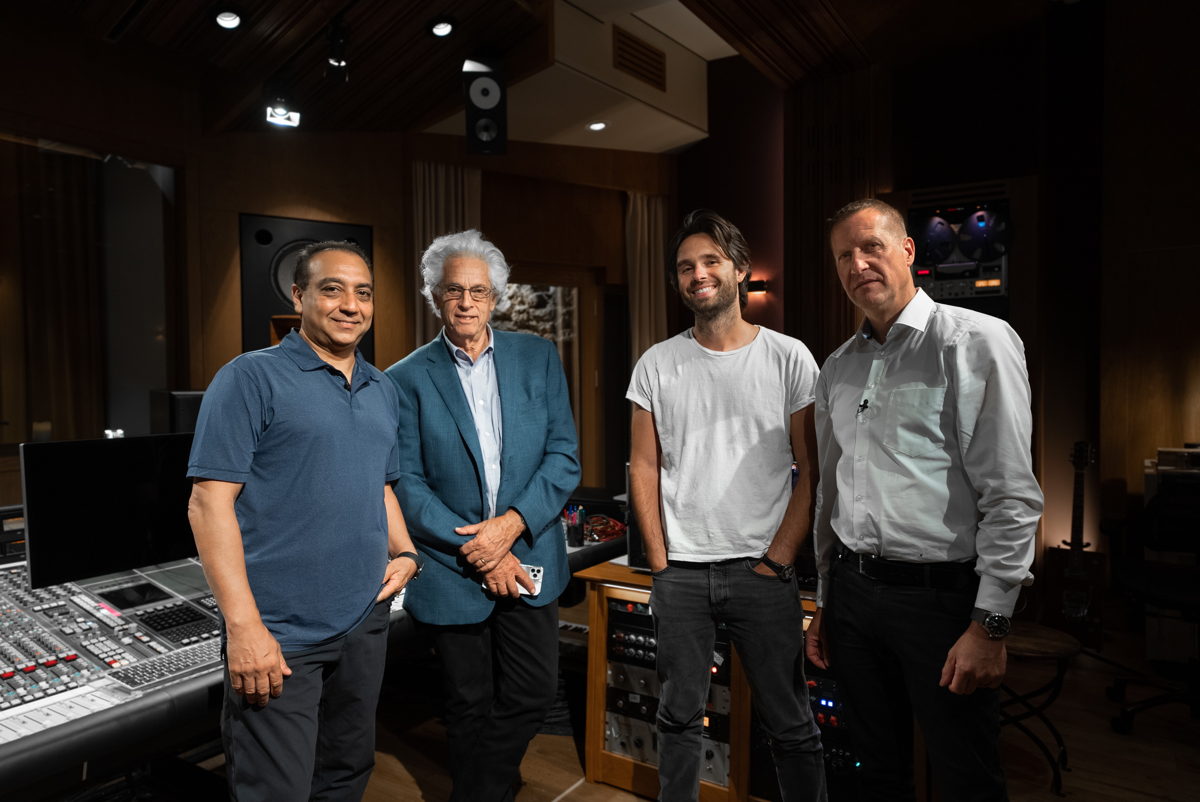 All photos courtesy of Mix with the Masters
To register and vote for Rue Boyer in the 2024 NAMM TEC Awards, please visit: https://www.tecawards.org/2024/voting
To learn more about Rue Boyer, please visit: https://wsdg.com/namm-tec-awards-2024/
ABOUT WSDG, LLC
​WSDG (Walters-Storyk Design Group) is an 12-time TEC award-winning international firm specializing in architectural acoustic consulting and media systems engineering. Pioneering architect/acoustician, John Storyk (AIA), founded the company in 1969 with the creation of Jimi Hendrix's Electric Lady Studios in New York City's Greenwich Village. WSDG provides a wide portfolio of design and consulting services that support architectural projects throughout all phases of project development. Our international team of consultants have provided timely, detailed and cost-effective advice on highly sensitive and complex architectural construction and renovation projects, from small but critical retrofits to challenging ground up construction projects. WSDG has extensive experience with sensitive architectural issues including historical renovations, additions and new construction projects in media production, corporate, government, transportation, education, broadcasting and cultural / entertainment sectors.
Past clients include Jay-Z, Bruce Springsteen, Alicia Keys, J Cole, and Jack Antonoff, corporate entities such as Spotify, Sony, CBS, Novartis, and IBM, and global governmental AV installations as well as and educational institutions such as Berklee College of Music, UCLA, University of Music Vienna, and NYU.
ABOUT Mix with the Masters
​Mix with the Masters is a community, platform, and service offering a premium level of education in the art and science of making records. The MWTM team has joined forces with some of the world's most highly-regarded engineers, producers, and artists to share their knowledge and impart their skills through in-depth tutorial videos and exclusive events. MWTM's award-winning roster of highly successful music industry personnel share their favorite techniques for tracking, production, beat-making, song writing, mixing, and mastering. They convey this priceless information through seminars, webinars, and the extensive catalog of MWTM video series.

Steve Bailey Public Relations, Hummingbird Media