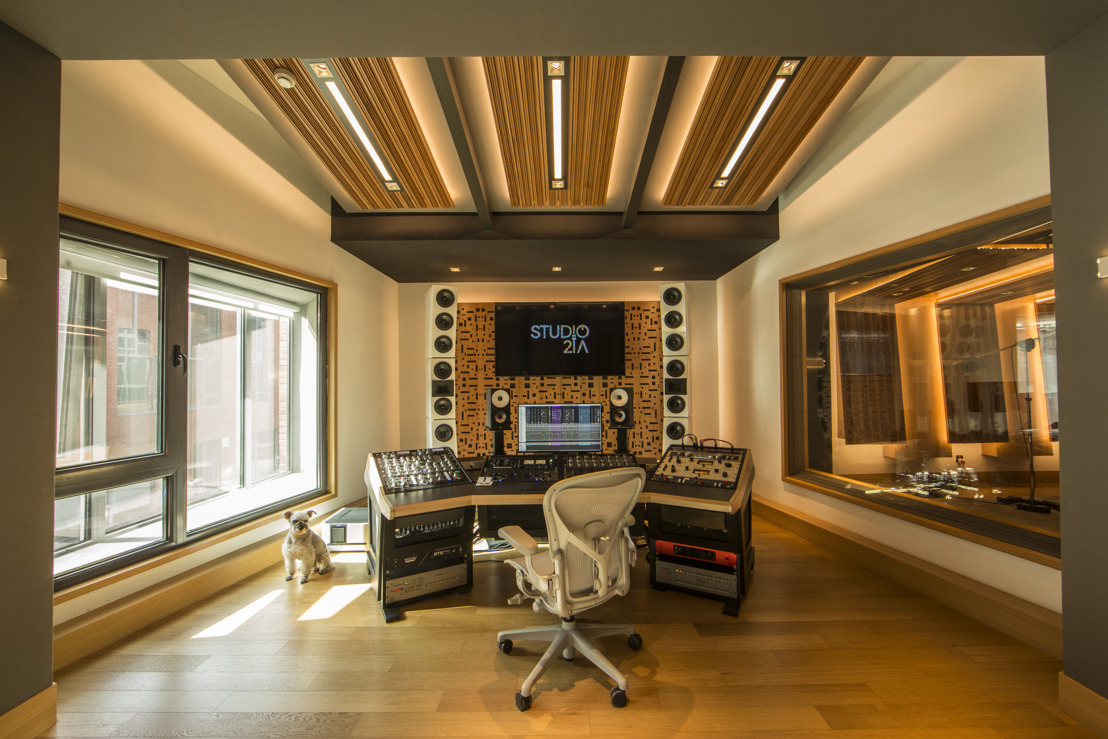 WSDG Designed Studio 21A Beijing, China Named NAMM TEC Award Nominee
WSDG's 32nd Consecutive NAMM TEC Award Nomination
New York, NY, December 18, 2020 --  Studio 21A, a world-class facility designed by WSDG for Beijing, China-based, studio engineer TC Zhou, is a 2021 NAMM TEC Award Nominee.  "We are particularly proud of this nomination, remarked WSDG Partner/Director of Business Development, Sergio Molho. "It represents our 32nd consecutive nomination!  We have participated in every TEC Awards since the event's debut in 1985, and our eleven-previous winners are our proudest possessions.  Recognition by our Industry peers represents the highest possible praise."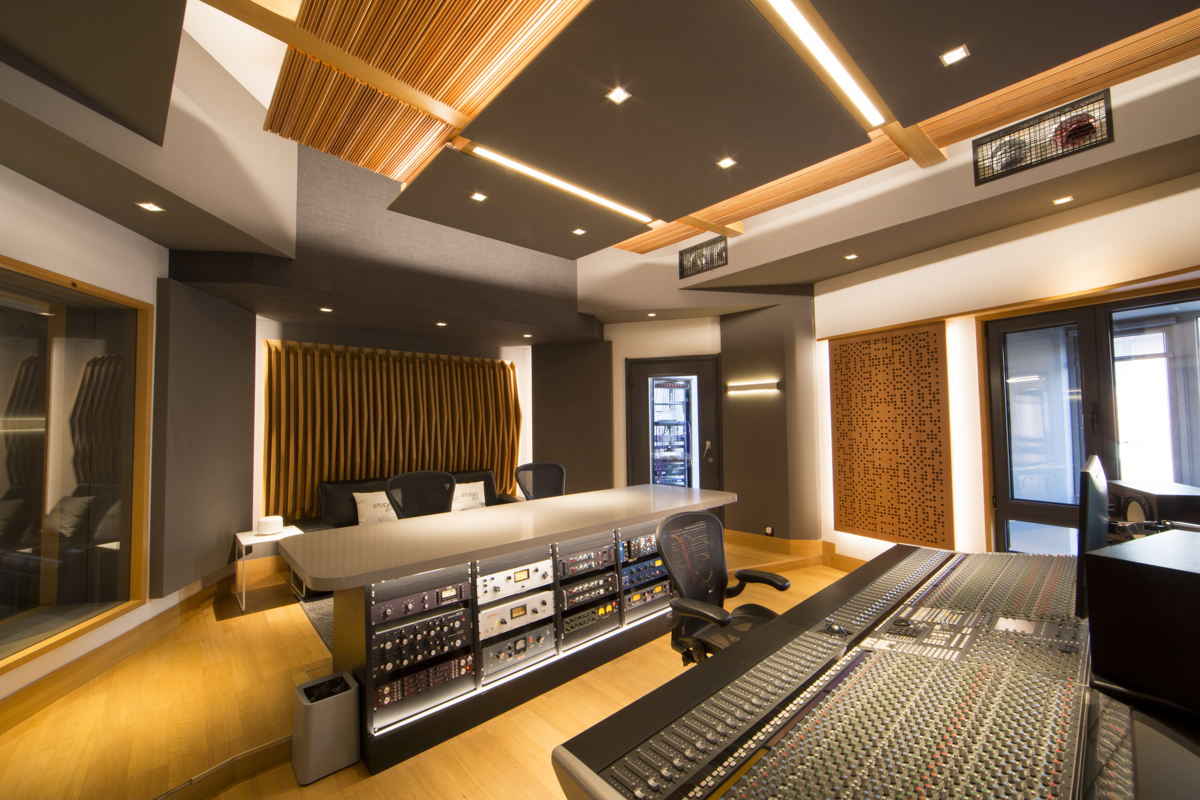 An award-winning recording engineer, TC Zhou is considered one of China's most successful studio owner/designers.  A sophisticated 1700 square foot complex, Studio 21A is situated in a recently completed building in Beijing's Jin Tian Industry Park, an "embassy area" for new media-driven TV and film production. The studio is designed to accommodate a myriad of audio production and post-production tasks.  The complex features the 237 sq. ft. Control Room A, a 330 sq. ft. Control Room B, a 324 square foot Mastering Suite, a 230+ sq. ft. Live Room and a 170 sq. ft. Vocal Booth. And, in anticipation of client and artist comfort requirements, a centrally located 157 sq. lounge.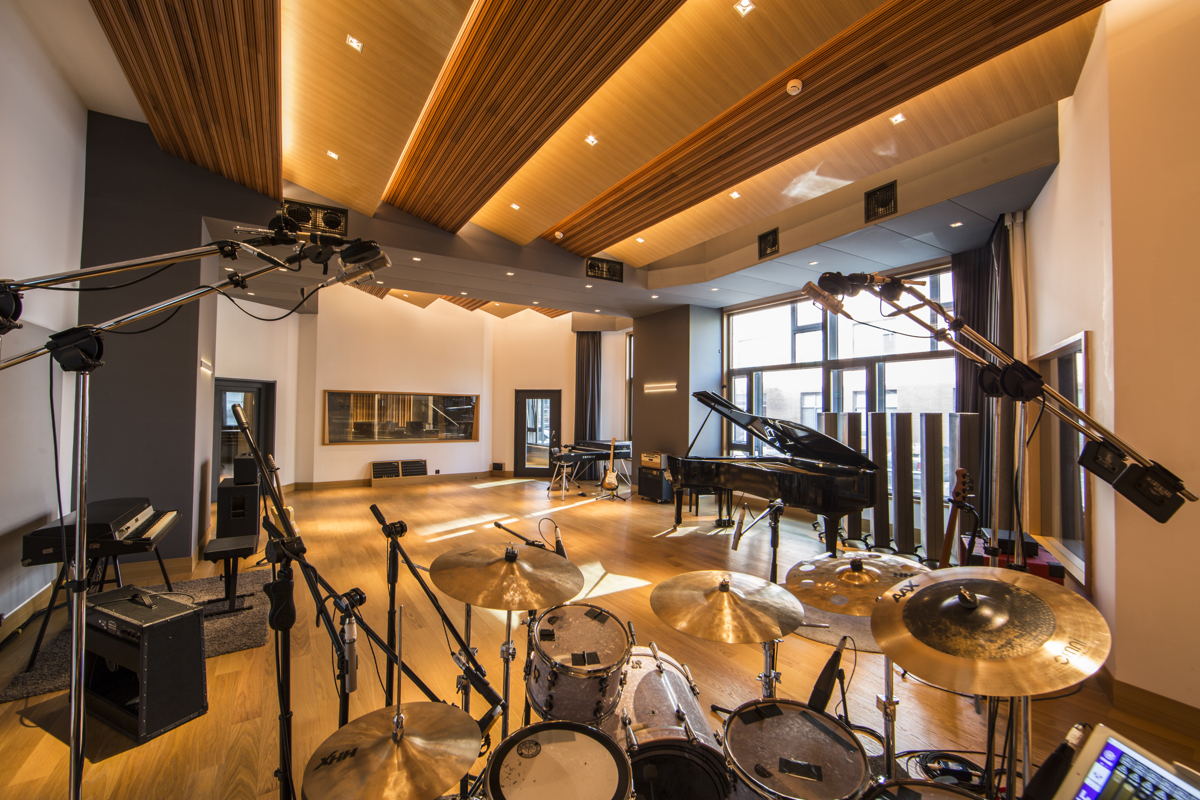 For online voting details please visit the NAMM TEC Award Voting link before Dec 31, 2020.  Winners of the 36th Annual 2020 NAMM Technical Excellence & Creativity Awards will be announced on the TEC Experience page as part of Believe in Music Week on Friday, January 22, 2021.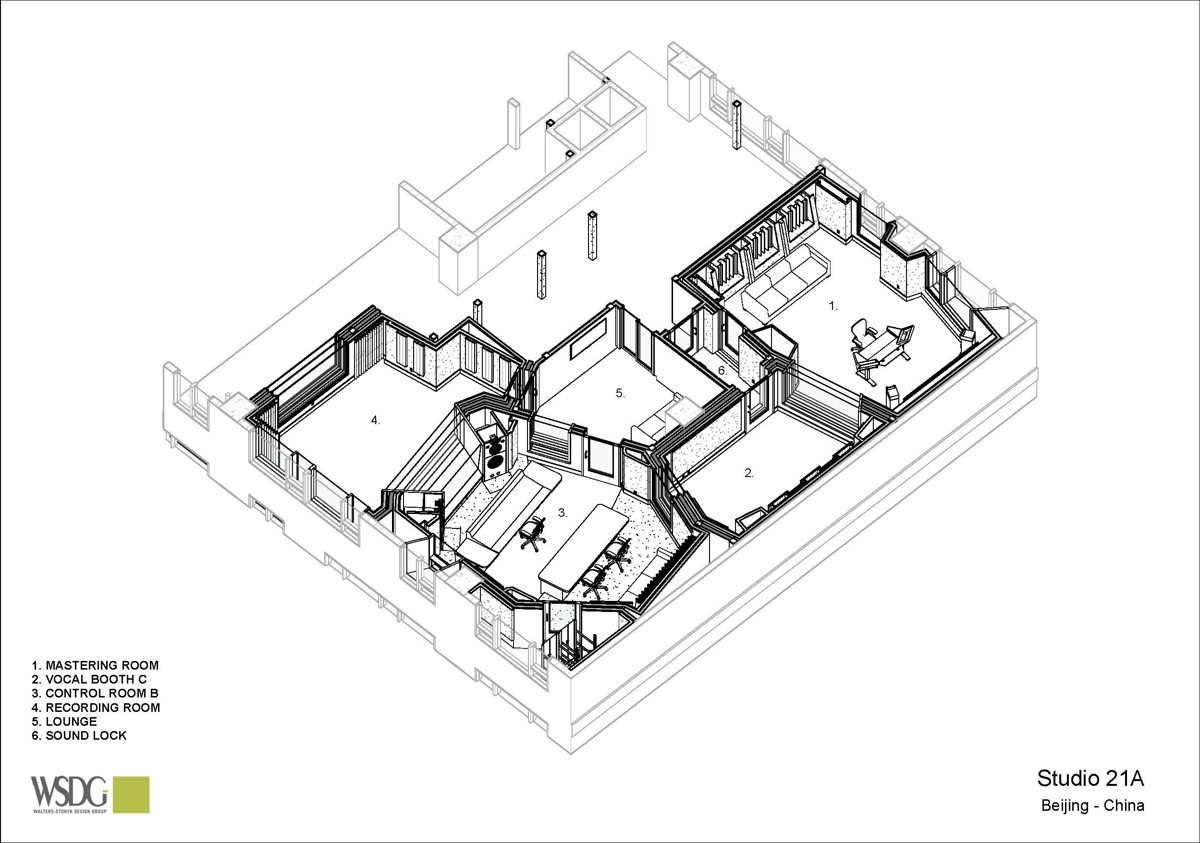 For more information about WSDG, please visit: http://www.wsdg.com/
ABOUT WSDG, LLC
For over 50 years, acoustic consulting and A/V integration firm WSDG has designed nearly 3,500 media production facilities worldwide and counting. Projects range from Jimi Hendrix's Electric Lady Studio and Jazz at Lincoln Center in New York, to broadcast facilities for The Food Network, CBS and WNET, over 20 teaching studios for The Art Institutes, and corporate clients such as Sony, IBM and Novartis. Recent credits include Jungle City in New York, The Church Studios in London, private studios for Green Day, Jay-Z, Bruce Springsteen, Alicia Keys, Jack Antonoff, J Cole, Harry Connick Jr., and Academy Award-nominated film composer Carter Burwell. WSDG has collaborated with such noted architects as Frank Gehry, Philippe Stark, Rafael Viñoly, Santiago Calatrava, Grimshaw, and Norman Foster. An 11-time winner of the prestigious pro audio NAMM TEC Award for outstanding achievement in Acoustics/Facility Design, WSDG maintains U.S. offices in New York, Washington, DC, San Francisco and Miami and global offices in Barcelona, Basel, Berlin, Belo Horizonte, Buenos Aires, Guangzhou, Mexico City and Mumbai.

Steve Bailey Public Relations, Hummingbird Media
Howard Sherman Howard Sherman Public Relations