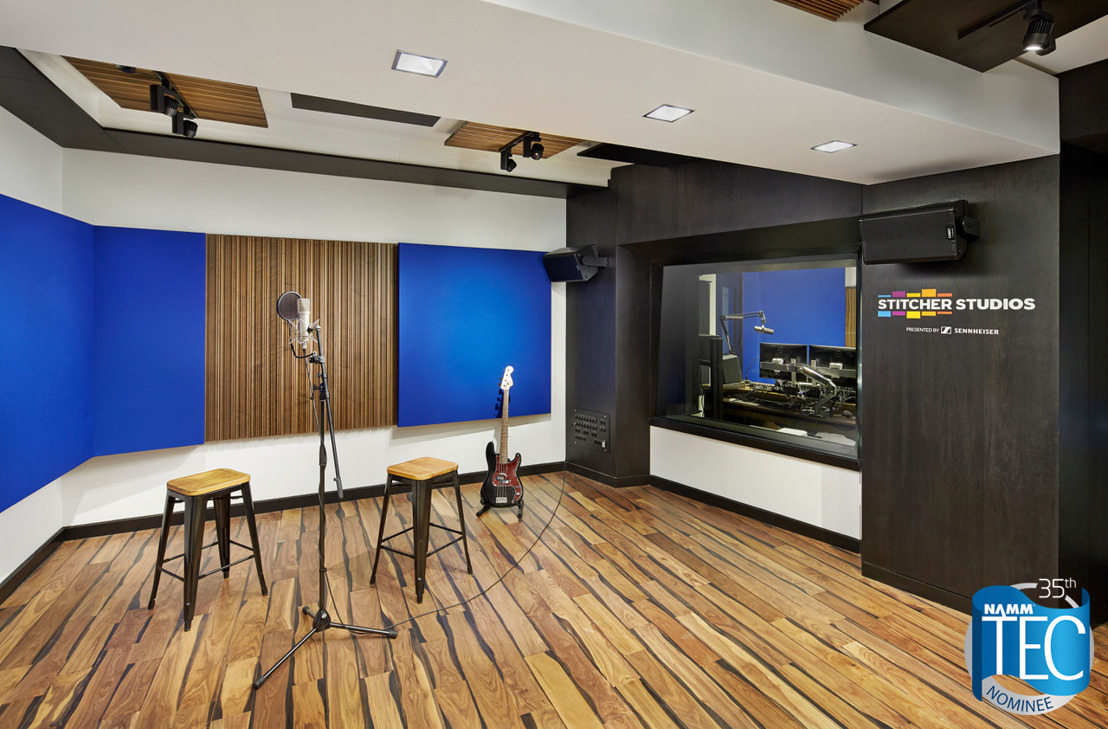 WSDG Honored By Two 2020 NAMM TEC Award Nominations
AES BOOTH #440: Two recently completed WSDG projects are nominated for the 2020 NAMM TEC Awards Outstanding Creative Achievement Award in the Studio Design Project Category. "We are especially pleased to have both Stitcher Studios and the Zhejiang Conservatory Of Music (ZJCM) selected because they so beautifully illustrate the diversity of our client base," said WSDG co-founder, John Storyk.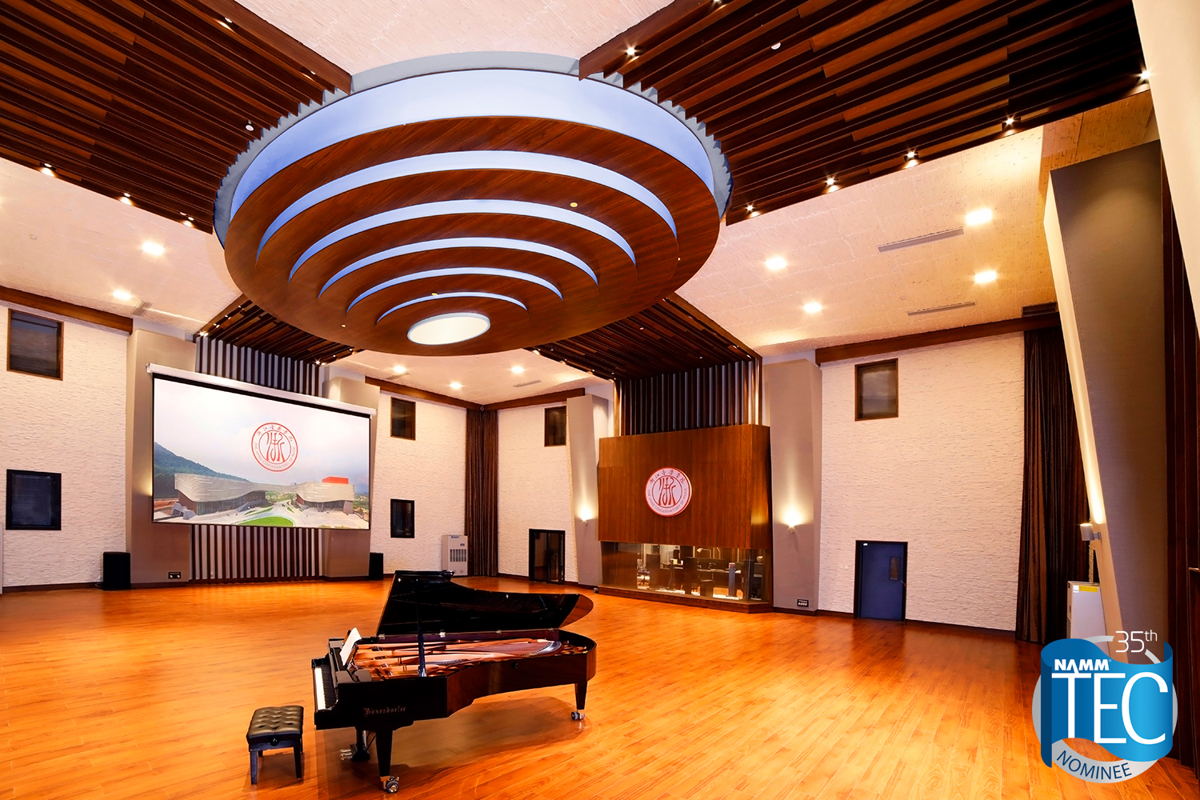 "We are excited about the possibility of winning our 12th NAMM TEC Award, as we are beginning to celebrate the 50th Anniversary of my very first project, Electric Lady Studios for Jimi Hendrix. WSDG has been honored with 31 TEC Award nominations since the event debuted in 1985."
One of the earliest, most creative and most prolific proponents of the burgeoning Podcast production field, Stitcher's 2000 sq. ft. studio is a key element of the firm's 20,000 sq. ft. headquarters overlooking Manhattan's Bryant Park. Stitcher provides a 360-degree suite of production, distribution and monetization services to podcast creators, artists, entertainers and thought leaders.
ZJCM, the Zhejiang Conservatory Of Music in Hangzhou, China, is one of the largest and most ambitious projects in recent WSDG history. ZJCM's 26 ft. high ceiling features an iconic oval ceiling cloud that serves as an acoustical treatment and a unique lighting element.
The 35th Annual 2020 NAMM Technical Excellence & Creativity Awards will be presented on Saturday evening, January 18, 2020 in the Pacific Ballroom at the Hilton Anaheim Hotel.
WSDG-Designed Stitcher Live Room with view into CR ©John Muggenborg
Howard Sherman Howard Sherman Public Relations