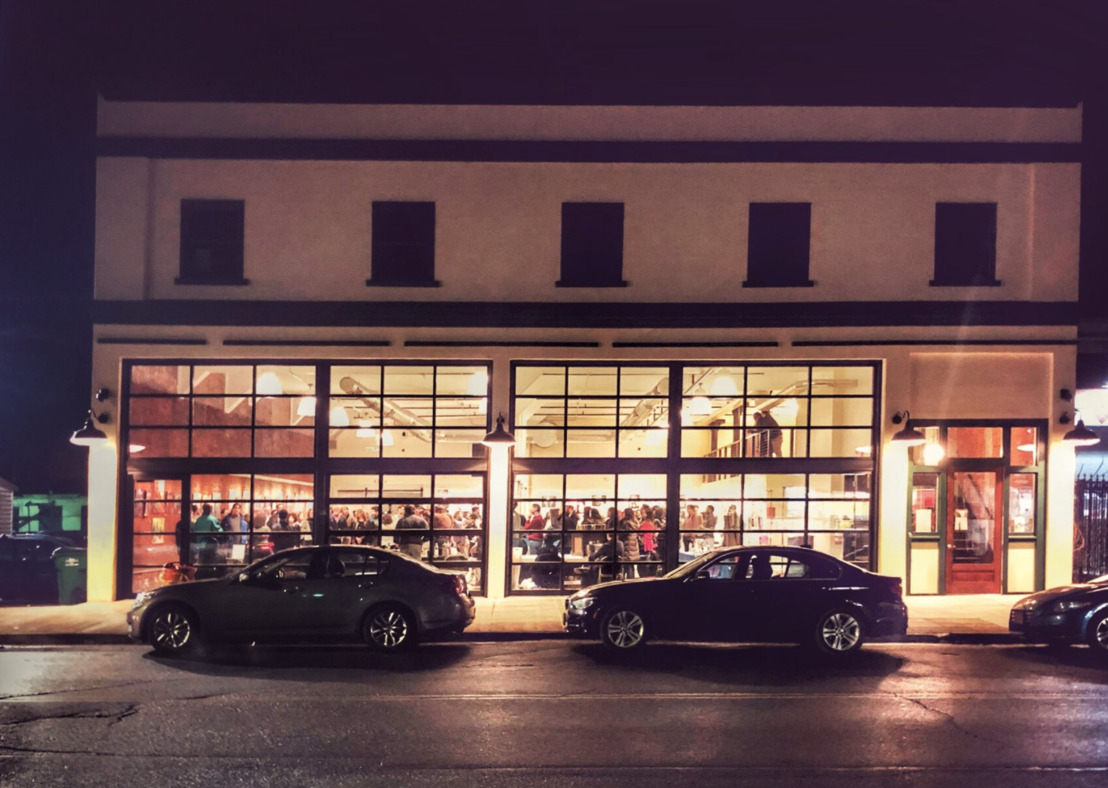 WSDG Acoustic Makeover For Poughkeepsie's Historic Trolley Barn Art Exhibition/Event Space
Hudson Valley-based architectural acoustic design firm stays close to its roots with latest local project
POUGHKEEPSIE, NY — Originally built in 1873 to house the Poughkeepsie City Horse Railway, The Trolley Barn has endured a series of changing owners and shifting purposes over its long history. In 2013, longtime Poughkeepsie resident, businessman, and philanthropist Roy Budnik purchased the building with the goal of renovating it and turning it into a ceramics studio. Seeing the need for arts and teaching spaces for Poughkeepsie's youth, Budnik sold the building for $1 to the Hudson River Housing Organization (HRH) in 2017 so that they could redevelop it accordingly in partnership with The Art Effect, a Poughkeepsie non-profit organization. When it was determined that the nearly 150-year-old building required more than just an aesthetic revamp, the two organizations were aided by Hudson Valley neighbors WSDG (Walters-Storyk Design Group) who brought their acoustic expertise to the new space.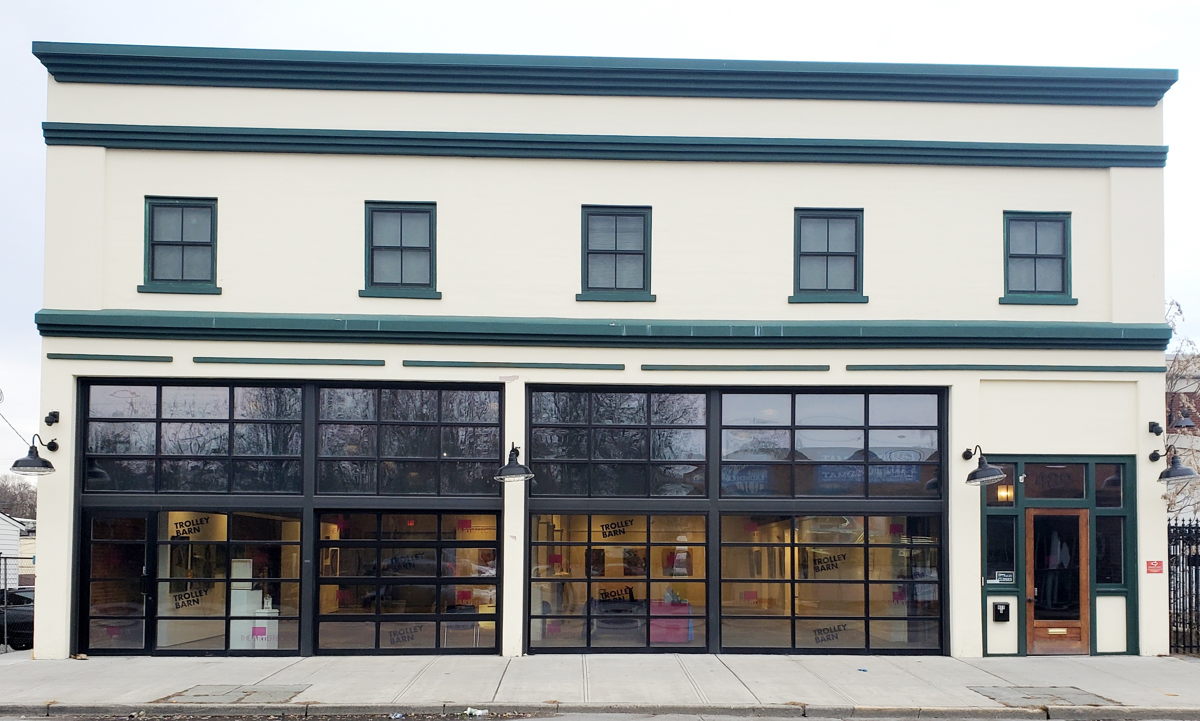 Transformative arts experiences in a reimagined space
​The initial renovations of the space began in 2019 when HRH secured a $1,000,000 grant and partnered with the Art Effect. The vision for the reimagined Trolley Barn was for a youth-driven space that would allow them to engage community members and visitors in transformative arts experiences and reactivate the iconic building. Immediately after setting up multiple classes and an exhibition in the 3000 SF open gallery space however, Co-Founder and Executive Director of The Art Effect Nicole Fenichel-Hewitt encountered an unanticipated overwhelming acoustic problem.
Set on a cement floor beneath the double-height ceiling and facing an exposed brick wall running the full length of the sprawling space, the gallery and teaching space was quickly turned into an echo chamber by the cacophony of instructor's voices and youthful student enthusiasm making teaching incredibly difficult. Fenichel-Hewitt knew WSDG's work and reached out to see if a solution could be devised to solve the problem. "I was familiar with John's acoustical expertise from his time with the Walkway Over the Hudson," she said. "We were interested in partnering with WSDG to see if they could create a solution to solve our inherent noise difficulties."
Invisible acoustics in a historic building
​WSDG partner/project engineer Jonathan Bickoff and Storyk performed a series of acoustic measurement Reverberation Time, Speech Intelligibility and related tests on site. Their findings led to the installation of fifty-four MBI Colorsonix 2" Fabric Wrapped Ceiling Panels and related acoustic treatments which resolved the echo and greatly improved speech intelligibility throughout the Trolley Barn space. "Taming acoustic problems for our Hudson Valley neighbors can be enormously challenging but equally rewarding," Bickoff said. "WSDG has performed a number of Pro Bono assignments for organizations ranging from the Cornell Boathouse at Marist College to the Dutchess County SPCA and, we take great personal satisfaction from applying our expertise to improve the quality of their work environments."
"We were fascinated by the testing process and dazzled by the results of the acoustic treatment installations WSDG recommended for our space," Fenichel-Hewitt said. "The results were completely unobtrusive, and they maintain the integrity of the historic building while making a dramatic improvement in its ambiance and speech intelligibility."
"The Trolley Barn / Art Effect project is far from finished," John Storyk concludes. "While the initial 3000 SF space has been fine-tuned, the building's additional 11,000 SF are earmarked for total renovation into classrooms, video editing and production suites, artist studios, offices and meeting rooms. An ambitious fund-raising program is underway to complete the Trolley Barn dream. We are particularly pleased to be collaborating with the remarkable Boston / Rwanda-based MASS Design Group which was recently profiled on CBS 60 Minutes for their trail-blazing work in developing nations. We are intimately familiar with long-term projects, and we take enormous pride in seeing our work emerge from rough sketches, through sophisticated computer-generated renderings and finally into active creative workplaces. Poughkeepsie's Trolley Barn /Art Effect Gallery/Teaching Center has set a 2024 deadline for full operation. We plan to continue providing our skills to their dedicated team and to stand beside them when the final ribbon is cut."
For more information about WSDG, please visit: http://www.wsdg.com/
ABOUT WSDG, LLC
​For over 50 years, acoustic consulting and A/V integration firm WSDG has designed nearly 3,500 media production facilities worldwide and counting. Projects range from Jimi Hendrix's Electric Lady Studio and Jazz at Lincoln Center in New York, to broadcast facilities for The Food Network, CBS and WNET, over 20 teaching studios for The Art Institutes, and corporate clients such as Sony, IBM and Novartis. Recent credits include Jungle City in New York, The Church Studios in London, private studios for Green Day, Jay-Z, Bruce Springsteen, Alicia Keys, Jack Antonoff, J Cole, Harry Connick Jr., and Academy Award-nominated film composer Carter Burwell. WSDG has collaborated with such noted architects as Frank Gehry, Philippe Stark, Rafael Viñoly, Santiago Calatrava, Grimshaw, and Norman Foster. An 11-time winner of the prestigious pro audio NAMM TEC Award for outstanding achievement in Acoustics/Facility Design, WSDG maintains U.S. offices in New York, Washington, DC, San Francisco and Miami and global offices in Barcelona, Basel, Berlin, Buenos Aires, Guangzhou, Mexico City and Mumbai.
Howard Sherman Howard Sherman Public Relations

Steve Bailey Public Relations, Hummingbird Media